The fiber orientation changes significantly during the forming stage. The fabric's shear and fiber reorientation locally affect the magnitude and orientation of the fabric's permeability property. The difference in the fiber orientation between the manufacturing process and the simulation leads to errors. The best solution to reduce these errors is to have a seamless workflow between the different simulation tools.
Moldex3D plays a pioneering role in plastics simulation solutions around the world and strives hard in helping industries realize smart molding. Founded in 1995, Moldex3D has been dedicated to developing the analysis technology with true simulation and accurate prediction capabilities for plastic molding industries.
AniForm is an advanced simulation tool that predicts the formability of composite laminates. AniForm Engineering is a Dutch-based simulation technology company founded in 2011, which originally spun off the University of Twente.
Currently, Moldex3D is collaborating with AniForm to offer their users a higher-level RTM analysis, which helps users solve critical manufacturing problems.

The higher-level RTM analysis integrates the forming analysis into the simulation workflow of Moldex3D. After using AniForm to predict the formability and fabric orientation of composite laminates, users can import fiber reorientation data into Moldex3D and run the filling and warpage analysis. This workflow improves input data accuracy for the RTM model to enhance RTM analysis in Moldex3D.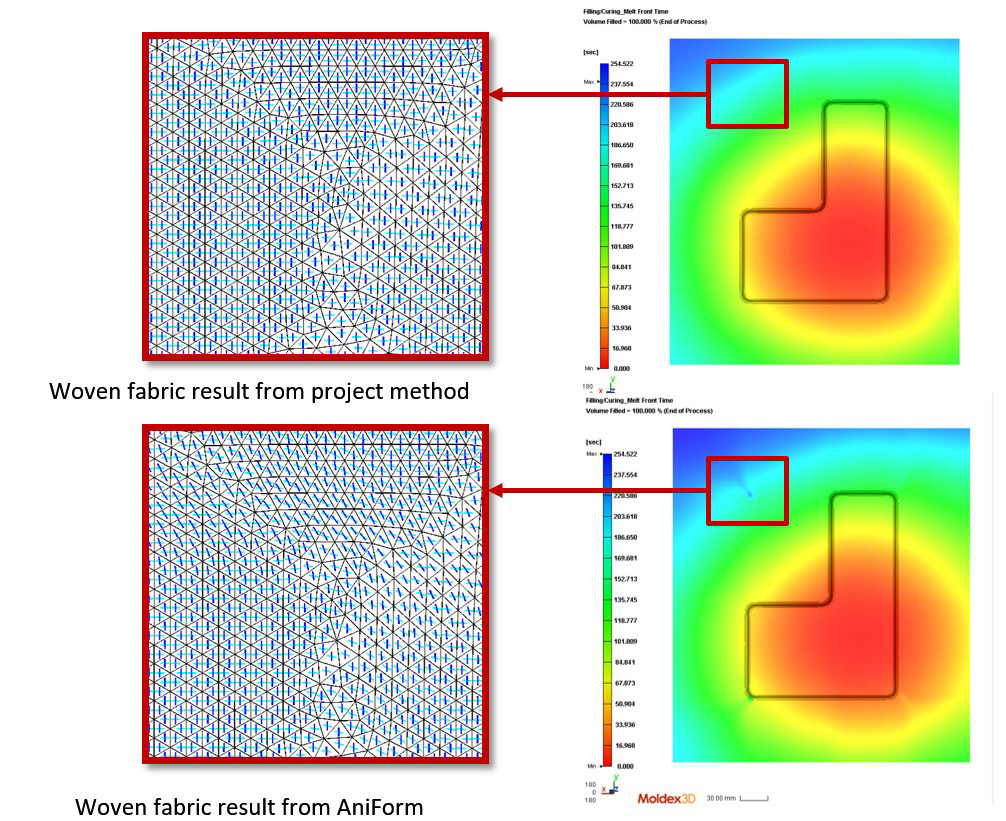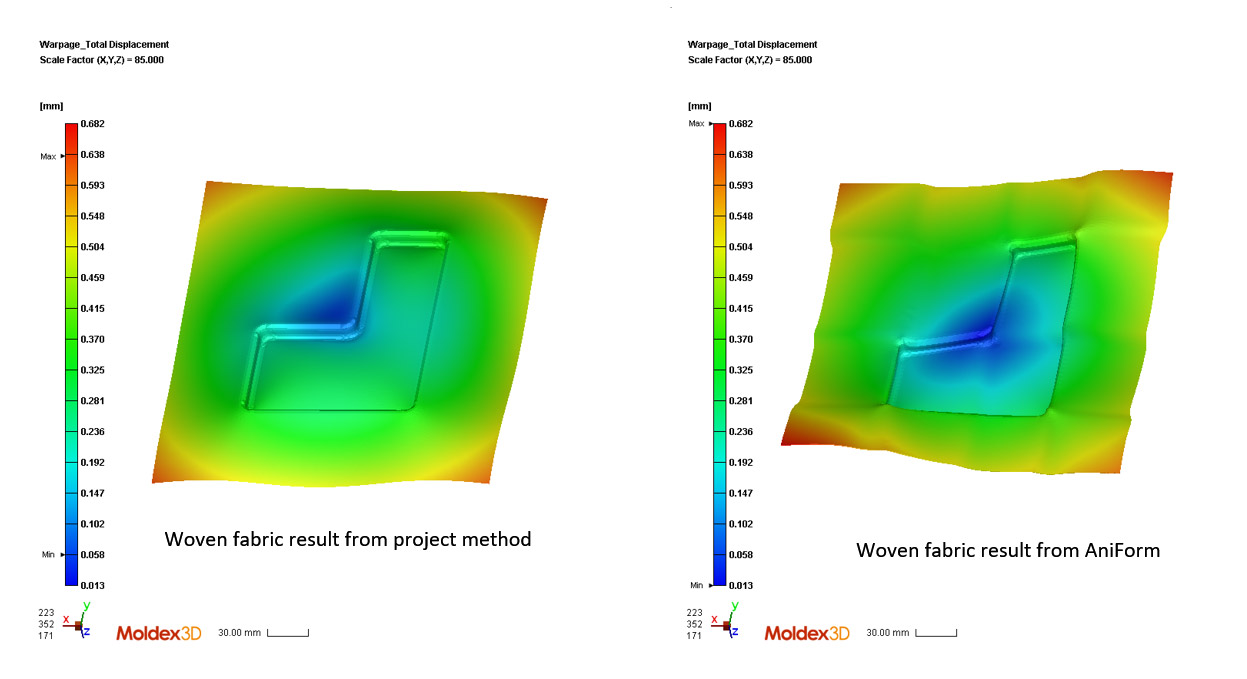 The fabric reorientation results in lower local permeability component in the flow direction. When considering larger and more complex geometries, this effect can lead to incomplete impregnation, which would require the process designer to reconfigure the resin inlet points. Also, the affected flow progression would lead to a slightly higher filling time. Having an improved estimation of the filling time enables engineers to better anticipate production cycle times. The warpage analysis can help the manufacturer confirm whether the product meets the design requirements before production. The accuracy of warpage analysis can also be improved through the workflow.
Sebastiaan Haanappel, Managing Director at AniForm said, "AniForm strives to deliver a software tool that enables engineers to focus on the analysis of a prediction, rather than spending too much time on modelling and data transfer between various simulation tools. Moldex3D is a renowned partner in the industry. We are thrilled to cooperate with them. We are very happy with this collaborative effort, which will lead to a seamless interface between our tools."
"We are delighted to cooperate with AniForm, which is undoubtedly a remarkable player in our industry," said Dannick Teng, Moldex3D Managing Director, "This is the first step of Moldex3D and AniForm's exciting collaboration, and we are both looking forward to further integration, very soon."
---
SPE-Inspiring Plastics Professionals is 84 countries and 22,500+ members strong, SPE unites plastics professionals worldwide–helping them succeed and strengthening their skills through networking, events, training, and knowledge sharing. No matter where you work in the plastics industry value chain-whether you're a scientist, engineer, technical personnel or a senior executive-nor what your background is, education, gender, culture or age-SPE is here to serve you. Web: www.4spe.org Phone: +1.203.740.5400.