August 21, 2019 at 11:00AM–NOON EDT
Webinar via Zoom
FREE for SPE Members
Non-Members: $199
Summary
The field of flexible packaging continues to evolve with new and unique packaging designs. With the shift into new materials and formats, the means for assuring package quality and integrity introduce unique challenges. Creative application of new technology allows for more effective inspection of seal quality and the detection of microleaks.
The webinar will cover technologies deployed for on-line seal inspection of pouch seals as well as off-line microleak detection. Practical case studies of implementation of each technology will be presented with key factors of success for deploying each solution. The path to assuring seal quality and package integrity requires multiple strategies to achieve the necessary results.
The webinar will cover:
Principles behind flexible package integrity.
Questions to ask of you package and process.
Strategizing around practicality and requirements.
Two ISO recognized test methods to assure quality.
Cases for effective implementation.
About the Speaker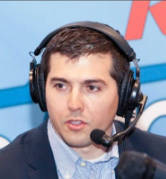 Oliver Stauffer received his Bachelors of Science degree from the University of Michigan and completed his MBA at Georgetown University. He began his career in analytical and R & D laboratories, with a focus on sensory technologies, physio-chemical measurement and test method development specific to package testing. Stauffer joined PTI in 2005 as a member of the research and development team working on non-destructive testing of high-risk pharmaceutical packaging. In 2006, he joined the sales team as applications engineer for PTI Inspection Systems. He held the position of International Business Development Manager for PTI through 2010, followed by COO through 2015, focusing on global quality solutions for package inspection that provide the highest level of measurement accuracy and reliability. During his time with PTI he has developed several technology platforms, measurement methodologies, and technology patents. In 2016, he was appointed as CEO.