15th ANNUAL PLASTICS CHEMISTRY FAIR
January 26, 2019 @ 11 AM–4 PM
LOCATION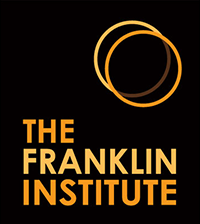 Community Education Event @ The Franklin Institute
Philadelphia, PA
Awarding $500 Scholarships to Four Eligible Participants!
(Requires minimum participation in the event. Scholarships awarded by deposit to a qualified 529 account.)
"Dr. T" presents a fun exposition introducing plastics for all ages!
Ongoing experiments in the Plastics Lab:
Everyday Plastics
Glow in the Dark Slime
Plastics are Pretty
The "Interesting" Ball
Live Science Presentations by Dr. T:
| | | |
| --- | --- | --- |
| Plastics are Magic! | 1:00 PM | Plastics help us do magic the science way. |
| Plastics are Thrilling! | 3:00 PM | Plastics help us make amusement park rides work. |
Informational Displays throughout the Franklin Institute:
Whats It Made Of?
Glitter Beads
Including a plastic scavenger hunt Plus exhibits by local plastics companies
Visiting the Plastics Chemistry Magic Fair is part of the admission the Franklin Institute for that day.
SPONSORSHIP OPPORTUNITIES AVAILABLE
For additional information:
Contact Jamie Mosberg at +1 302.455.9500 ext. 101 or use our contact us form.
To volunteer, go to tinyurl.com\PlasticFair2018