ACESS Awards Banquet
November 1, 2018

Location
Guy's Party Center
500 E. Waterloo Road
Akron, OH
Summary
Please join us in celebrating the achievements of outstanding students, teachers and colleagues in STEM education and community building.
The Keynote speaker will be Cara Adams, Tire Racing Manager from Bridgestone.
Cost
Dinner cost is $32.00 and student dinner cost is $17.00.
Questions?
For any questions, email bekessler@roadrunner.com or phone +1 440.781.6531 or +1 330.535.8835.
2018–19 Newsletter Sponsors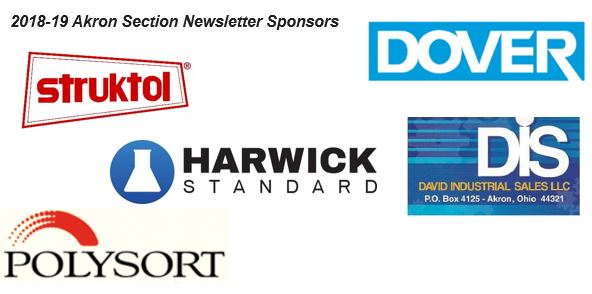 Themoplastic Elastomer Conference Sponsors
GOLD
PREMIER
WINE & CHEESE
COFFEE