Pub Talk: ITAR
February 20, 2019 @ 6:00P.M.–8:00P.M.
Location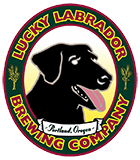 Lucky Labrador Public House
7675 SW Capitol Hwy
Portland, OR 97219
Cost
SPE Member
$20
Nonmembers
$25
Includes pizza and salad buffet, beverages available for purchase
Summary
SPE Columbia River Chapter is hosting Jay Schmidt, the Executive Vice-President/General Manager at Silicon Forest Electronics, who will share his experience with company compliance activities relative to the International Traffic in Arms Regulations (ITAR), including definitions, examples of training, disclosure, and licensing options.
RSVP
Please send RSVP to plasticizercrc@gmail.com by February 15, 2019
About the Speaker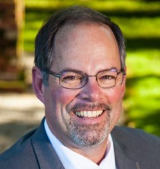 Jay Schmidt – Executive Vice-President/General Manager / Silicon Forest Electronics
As General Manager of Silicon Forest Electronics, he leads the Business Development, Program Management and Operations functions of the organization. He has been in Aerospace, Defense & Medical electronics manufacturing since 1984.
Mr. Schmidt holds Master of Business Administration and Bachelors of Science (Business Management & Communications) degrees from Concordia University in Portland, Oregon. He is the Lead Instructor at the Manufacturing Leadership Academy at Clackamas Community College.
Mr. Schmidt is currently the Board Chair of the Pacific Northwest Defense Coalition, an Advisory Board member of the Pacific Northwest Aerospace Alliance, a member of the High-Tech Council of SW Washington and serves on the Ambassador Council of the Gateway-To-College National Network.