October 17, 2019 at NOON–1:00PM EDT
Webinar via Zoom
FREE for SPE Members
Non-Members: $199
Summary
Giving ongoing feedback to direct reports and colleagues is one of a manager's and team leader's most critical responsibilities. Feedback helps enhance individual and team performance. It also contributes to high levels of employee motivation and helps build trust. OnPoint's webinar, Giving High-Impact Feedback, helps managers and team leaders create a climate that supports open feedback, provides strategies to reduce defensiveness, and ensures feedback is perceived as useful.
Objectives
To build the skills to give feedback to drive higher performance and development, including:
Providing fact-based feedback that can be heard and acted upon
Listening and responding effectively
Turning difficult interactions into constructive conversations
Topics
Why giving ongoing feedback is important
Characteristics of effective feedback
Five skills for giving high quality feedback
Five planning questions
Roadmap for giving feedback
Turn difficult conversations into constructive dialogue
Biography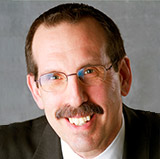 Rick Lepsinger is Managing Partner of OnPoint Consulting and has a thirty-five year track record of success as a human resource consultant and executive. He was a Founder and Managing Partner of Manus, a human capital consulting firm, which he grew to over $4 million in revenue and sold to Right Management Consultants, a large global consulting company. At Right, Rick was the Managing Vice President of the Northeast and Eastern Canadian Consulting Practice where he was responsible to 55 professionals and grew the region's revenue from $7 million to $20 million.
The focus of Rick's work has been on helping organizations close the gap between strategy and execution, work effectively in a matrix organization, identify and develop future leaders, and lead and collaborate in a virtual environment.
He has served as a consultant to leaders and management teams at AIG, AmeriGas, Amway, Astra-Zeneca, Autodesk, Bayer Pharmaceuticals, Coca-Cola Company, Eisai Inc., GE, GlaxoSmithKline, Goldman Sachs, Hartford Steamboiler, Honeywell, Hyundai Capital, Johnson & Johnson, Merck & Co., Pfizer Inc., Pitney Bowes, PPL, Prudential, and Siemens Medical Systems among others.
Rick has extensive experience in formulating and implementing strategic plans, managing change, and talent management. He has addressed executive conferences and made presentations to leadership teams on the topics of leader effectiveness, strategy execution, managing change, performance management, executive assessment, and developing and using competency models to enhance organizational performance. Rick was on the faculty of GE's Management Development Course for four years and taught a full day program on Making GE Global Matrix Work.
Rick has authored or co-authored five books on leadership and organizational effectiveness, including: