WEBINAR: Take a Look at This: Using Visual Comparison to Evaluate and Control Appearance - Registration Form
June 11, 2019 at 11:00AM–NOON EST
Webinar via Zoom
FREE for SPE Members
Non-Members: $199
Summary
The appearance of a molded plastic part is often an important design element. Appearance involves color, and also texture and gloss, lighting and viewing conditions, and the perspective of the viewer. While each of these can be defined and controlled, the methods can be expensive, and the terminology is often confusing. This paper presents a method for specifying and evaluating appearance in a simple and easy to understand manner. The method and can be used at any phase of the development process, from initial concept to the factory floor. Properly implemented, it provides a practical and cost effective means to ensure consistent appearance in molded plastic parts.
About the Speaker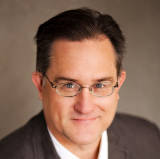 Eric R. Larson is a mechanical engineer with over 30 years' experience in plastics engineering. He has helped develop products ranging from boogie boards, water basketball games and SCUBA diving equipment to disposable lighters, cell phones and handheld medical devices.
He is the Owner and Chief Engineer of Art of Mass Production (AMP), an engineering consulting company based in San Diego, CA. AMP provides services to manufacturing companies in the consumer electronics, wireless, and medical device industries.