SPE WEBINAR: Elevating Aerospace Composite Manufacturing: The Role of Thermal Analysis in Maximizing Efficiency and Minimizing Waste
When:
Wednesday, May 3, 2023 12:00 PM EDT - 1:00 PM EDT
Where:
Webinar via Zoom
https://www.4spe.org/i4a/pages/index.cfm?pageID=8224
Together with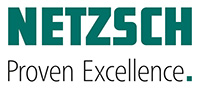 Summary
Thermosets and composites can be difficult materials to use in serial production. How do you know what combinations of curing temperatures and time can be used? When is it safe to demold parts? And are the final properties what you expect? Without this information, it is impossible to optimize your cycle times and minimize waste. This webinar will introduce how thermal analysis is being utilized by DarkAero to manufacture high-performance two-seat aircraft and composite structures with a new level of technical understanding and engineering confidence.
The material covered will include:
Fundamentals of manufacturing composite structures and sandwich panels.
Differential scanning calorimetry (DSC) and how it is used to understand curing reactions.
Curing kinetics and simple methods to reduce cycle times.
High-force dynamic mechanical analysis (DMA) and how it enables unprecedented evaluation of structural composites.
About the Speakers
Ryley Karl is the president and co-founder of DarkAero, Inc., a company that develops high-performance experimental aircraft, offers engineering consulting services, and provides hands-on aerospace composites training. His expertise lies in aerodynamics and the design and manufacture of composite structures. Ryley is a pilot and holds a degree in Engineering Mechanics & Astronautics from the University of Wisconsin – Madison.
Alec Redmann works for NETZSCH Instruments developing thermal analysis technology for polymer and composite materials. His current focus is implementing solutions for in-mold material characterization and dynamic process control. Prior to joining NETZSCH, he worked in composite manufacturing and R&D roles for the wind energy and sports industries. Alec received his Ph.D. in Mechanical Engineering from the Polymer Engineer Center at the University of Wisconsin-Madison.
For more information: https://www.4spe.org/i4a/pages/index.cfm?pageID=8224