The PlastiVan® Program is a great way to excite young people about the science and vast opportunities the plastics industry has to offer. The PlastiVan® program travels to schools and companies throughout North America, educating people of all ages about plastics chemistry, history, processing, manufacturing, sustainability and applications.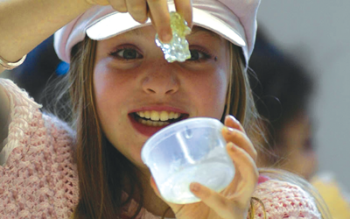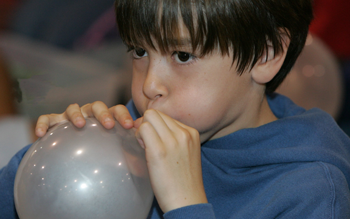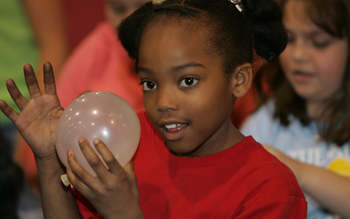 The program is easily integrated into school curricula. PlastiVan® provides sound science and educational programs which spark scientific curiosity in students while increasing their knowledge of the contribution plastics make to modern life; encouraging them to seek careers in engineering.
Our experienced educators will tailor the program to the meet the grade level of the students. It is a hands-on science and technology program that excites middle and high school students.
To request the PlastiVan® Program or for more information, contact Julie Proctor at jproctor@4spe.org.
Testimonials
---
"Music to my Ears"—Professor Majid Sarmadi, UW-Madison
---
"You Made the Difference!"—2015 Dow Great Lakes Bay STEM Festival
---
"Phenomenal Opportunity!"—Paul Riskus, Walt Disney Magnet, Chicago
---
"Energy and Enthusiasm"—Rolf Tremblay, Goodman Middle School
---
"Engaged Students"—Matthew Hooper, WHS Science Department, Chemistry
---
Plastic Success!—Olwen Chin
---
"Mesmerized Students"—Rosemarie Burger, Stonington HS, Connecticut
---
Letters from students at Hillcrest Middle School
Media Mentions
---
Davis-Standard connects with Westerly, Stonington students
By Anna Maria Lemoine, The Westerly Sun, Staff Writer
"It's wonderful to see corporations invest in their local communities," Rosamarie Burger, a chemistry teacher at Stonington, said. "Students learned how plastics are made and saw demonstrations of polymer production."
---
Just one word: plastics
By Lee Howard, The Day (theday.com)
The entertaining presentation, sponsored by the plastic extrusion company Davis-Standard just down the road, that was repeated at Westerly High School, was meant to introduce students to the possibility of a career in plastics—and to show how much fun working with the material can be.
"This is the coolest thing we've done all year," said Casey Williams, a Stonington High senior, after the class was over.
---
Penn College Embraces the PlastiVan®