Contact: Chris Barry, cbarry@4spe.org, +1.203.740.5414
DANBURY, CT—May 17, 2021: SPE is pleased to announce its recently elected Executive Board members as well as the advancement of Dr. Jason Lyons, Business Manager at Arkema, to SPE President. Lyons will assume the position of President starting on July 1. The president's term will run from 2021-2022. Bruce Mulholland, recently retired from Celanese, will serve as SPE's President-Elect until 2022, when he will begin his term as president through 2023. Dr. Jaime Gómez, President & CEO, Equitech, will serve as SPE's Past President also beginning on July 1.
James M. Waddell was newly elected to the Board and will serve as VP Business & Finance, a 2-year term running through 2023. His term is effective immediately. Scott Eastman was reelected and will continue to serve as VP Chapters, a 3-year position that runs through 2024. Eastman's term begins on July 1. Raymond Pearson, also reelected, will serve as VP Publications, a 3-year position that runs through 2024. Pearson's term begins on July 1.
ELECTED AND REELECTED EXECUTIVE BOARD MEMBERS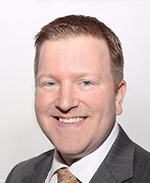 Dr. Jason Lyons – President
Jason Lyons is currently Business Manager for Arkema, Inc. He has been with Arkema since 2006.
Prior to joining Arkema, Lyons was Research Engineer for NovaComp, Inc. where he successfully managed all aspects of a Phase I & II SBIR grant with the Army Research Labs while writing and applying for additional federal grants.
From 2010-2018, Lyons sat on the SPE Engineering Properties & Structure Division (EPSDIV) Board of Directors. During that time, he introduced the EPSDIV Seminar Series, was an EPSDIV Technical Program Chair (TPC) in 2010 and 2017 and was EPSDIV Chair in 2014. He has been on the SPE Additive Manufacturing & 3D Printing Special Interest Group Board of Directors since 2016 and has been an ANTEC® moderator since 2010. Lyons has been on the SPE Executive Board as VP Divisions since 2016.
Lyons received his Doctor of Philosophy in Materials Engineering from Drexel University and his Bachelor of Science degree in Textile Engineering from Philadelphia University.
---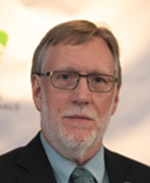 Bruce Mulholland – President-Elect
Bruce Mulholland recently retired but from 1986-2021, he was Global Color Technology Fellow at Celanese and was responsible for color technology for the company's engineered materials division. Mulholland holds 15 patents in color and appearance technologies and has presented 20+ technical papers with more than a dozen at SPE's ANTEC conference alone.
Mulholland has been a member of the SPE Color and Appearance Division (CAD) since 1985 and was past chairman of CAD in 2001. He has been CAD's treasurer since 2002, has overseen registrations for CAD RETEC, achieving high number attendance for the RETEC events for over the past 10 years. He was CAD RETEC Chair in 2008 and, again, in 2017 while managing registration.
Mulholland has been a member of the SPE Bylaws & Policies Committee for over six years. He served on the Governance Task Force 1.0. He has been VP – Professional Development since 2019 and led the effort for Governance Task Force 2.0, establishing the Executive Board as the governing body of SPE to allow for quicker actions while allowing the Council to focus on more strategic activities. Mulholland has served on SPE's Education Committee, Awards Committee, Site & Theme Committee, Color Advisory Group, and Strategic Planning Committee of the Color & Appearance Division. Mulholland is an SPE Fellow Awards recipient as well as an Honored Service Member. In 2018, he was awarded the SPE President's Cup.
---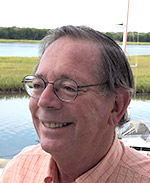 James M. Waddell – VP Business & Finance
James M. Waddell is currently Managing Partner for Plastic Concepts & Innovations, LLC, using his skills developed from 32 years of consulting and manufacturing in heavy-gauge thermoforming at Curd Enterprises. He was the Executive Vice President while at Multiplastics. He has presented seminars on advance thermoforming techniques and materials each year across the country to both formers and end-users.
He has taught and consulted at companies in the United Kingdom, People's Republic of China, Saudi Arabia, Finland, Mexico, Ecuador, and Australia. Waddell works with thermoforming companies in process improvements and product development, both in the US and overseas. He is often called in as a "plastics forming 911" rescue resource for customers with all manner of forming issues, both to correct them and as an independent expert evaluating where problem(s) or issue(s) may occur.
Waddell was the COO for the American College of the Building Arts. He was responsible for the administration of a private, non-profit, four-year liberal arts college specializing in the Traditional Building Arts. This role encompassed facility management of two campuses and the construction of the new single-campus facility for the College. He was responsible for the budget and the administration of the College.
Waddell is a long-time member of SPE and was a member of the Board of Directors for SPE's Thermoforming Division for 32 years. He has twice served as Chair for the Thermoforming Division's Annual Conference, served as Technical Chair for several SPE annual technical conferences, and has also been moderator for many technical conferences. While on the Thermoforming Division board, he has served as chair of several key committees such as materials, conference (including site selection), finance, and ARC.
Waddell earned his BA at the Citadel and continued his graduate studies in business there.
---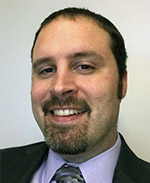 Dr. Scott Eastman – VP Chapters
Scott Eastman is currently a Global Key Account Manager at Henkel. His key responsibilities include developing and executing a global strategy for critical aerospace accounts, manages a core team to deliver customer solutions and key innovations to advance the Aerospace, Space and Defense industry. He champions product development programs based on market analysis and customer needs and advises executive leadership on strategic opportunities focused on driving long-term growth. Before this position, Eastman was Technology/Program Manager and Polymeric Materials Engineer with United Technologies Research Center. Eastman has over 50 filed patents, eight granted patents and has been published in 10 peer-reviewed publications.
Eastman has been an SPE member since 2006. He has held many SPE positions including VP – Chapters; VP – Sections; Sections Committee member; Connecticut Section Councilor and Board Member; Connecticut Section Annual Student Scholarship Golf Outing Chair. Eastman helped to establish SPE's Communities forums and Regional Interest Group models to provide different options to organize and communicate within SPE. He also helped to facilitate the first SPE Roundtable at ANTEC® 2019 that brought chapter leaders together to share common experiences.
Eastman has a Ph.D. in Polymer Science and Engineering from the University of Massachusetts – Amherst and a B.S. in Chemistry from the University of Wisconsin – Stevens Point.
---
Dr. Raymond Pearson – VP Publications
Raymond Pearson is currently the Director of the Polymer Science and Engineering Graduate Program as well as a Professor of Materials Science and Engineering at Lehigh University. At Lehigh, Pearson developed an on-line distance education graduate program in polymer science and engineering. He currently serves as the program director that has over 40 distance education students enrolled. Pearson also enhanced on-campus masters and Ph.D. programs by expanding course offerings and graduate student recruiting.
In his role as professor, Pearson guides both undergraduate and graduate students in their research. He teaches both undergraduate and graduate polymer courses and his research focuses on the mechanical behavior of polymers with a focus on fracture mechanics and corresponding deformation mechanisms.
Pearson also has industrial experience. He spent 4 years at General Electric's Corporate Research and Development Center and 3 years at GE Plastics Europe. In addition to supervising an Advanced Mechanical Behavior Characterization Laboratory he co-wrote a 1986 Dutch patent on Easy Flow PC/PBT Blends and provided melt rheology characterizations for GEPE's Mold-Flow database.
Pearson's SPE positions include EB Secretary ; VP – Publication; VP – Education and Technology; Director, Additive Manufacturing Technical Division; and Division Chair, PMAD. He is also Councilor for the Lehigh Valley Chapter where he has represented the chapter at Council meetings and was editor for the Lehigh Valley chapter newsletter. He has also led Lehigh Valley chapter activities and was the Technical Program Chair for the past ten SPE's Polymers Nanocomposites Conference.
---
SPE EXECUTIVE BOARD
As of July 1, SPE's current Executive Board Members will be:
Dr. Jason Lyons, President
Dr. Jaime Gómez, Past President
Bruce Mulholland, President-Elect
Patrick Farrey, Chief Executive Officer
Conor Carlin, VP Sustainability
James Waddell, VP Business & Finance (term to begin immediately)
Dr. Scott Eastman, VP Chapters
Lynzie Nebel, VP Member Engagement
Dr. Raymond Pearson, VP Publications
More information about SPE and its Executive Board can be found at www.4spe.org.
###
SPE-Inspiring Plastics Professionals is 84 countries and 22,500+ members strong, SPE unites plastics professionals worldwide–helping them succeed and strengthening their skills through networking, events, training, and knowledge sharing. No matter where you work in the plastics industry value chain-whether you're a scientist, engineer, technical personnel or a senior executive-nor what your background is, education, gender, culture or age-SPE is here to serve you. Web: www.4spe.org Phone: +1.203.740.5400.