July 9, 2019 at 11:00AM–NOON EST
Webinar via Zoom
FREE for SPE Members
Non-Members: $199
Summary
The debate about plastics recycling has entered the public arena, with implications for processors, material scientists, business owners, and policy makers. We have seen plastic bans and the introduction of alternative packaging materials, some of which have larger environmental footprints of the plastics they are replacing. Can paper be recycled indefinitely? Is foam impossible to recycle? In this webinar, Kelvin Okamoto, will identify 5 myths of materials recycling and present real-world examples and case studies to illuminate the complex truths of this increasingly important topic.
About the Speaker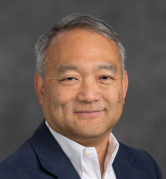 Kelvin Okamoto is President of his own consulting firm, Green Bottom Line, that focuses on sustainable materials and packaging. Kelvin has over 30 years of experience in the plastics and packaging industries working on materials, equipment, process and packaging development and commercialization. Kelvin is also founder and CEO of Gen3Bio, a startup company focused on producing biobased chemicals and subsequent bioplastics from microalgae. Previously, Kelvin was Chief Technical Officer for bioplastics manufacturer Cereplast where his primary responsibilities included material formulation, technology strategy and evaluation, intellectual property coordination, quality control and regulatory certifications. Prior to that he managed materials and process development for Solo Cup (since acquired by Dart Container). He also worked for TaylorMade Golf, Trexel, Packaging Corporation of America (now Pactiv), Himont (now LyondellBasell) and GE Plastics (now SABIC).
Kelvin holds a Ph.D. Chemistry from Cornell University and a B.S. Chemistry from Stanford University. He is a member of the American Chemical Society, is an Honored Service Member of the Society of Plastics Engineers' (SPE) and is the chair of the ASTM D20.96 subcommittee that deals with biodegradation and biobased standards for plastics. Kelvin is also on the USDA Biopreferred Program Technical Advisory Council and is a reviewer for DOE SBIR applications. Kelvin is a registered patent agent, holding 17 patents and nine additional patent applications. He is also a published author, having written a book on microcellular foam processing.