About the Speaker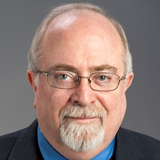 Roger W. Avakian, Owner of Avakian PolyChem Consulting LLC, is currently consulting in the graphene, specialty chemicals, polymer blends and non-halogen flame retardant additives fields for several clients.
Roger Avakian retired from PolyOne (now Avient) after 19 years in May 2019. He was PolyOne's first CTO and retired as their first PolyOne Fellow. His group contributed to the commercial development of many PolyOne's developments including biomaterials, high temperature polymers and non-halogen flame retardant technologies.
Prior to joining PolyOne, Roger was employed at GE Plastics for 20 years in various technical and technology management positions. He has 86 issued U.S. Patents, including 12 that are on flame retardant compositions. Roger has given numerous presentations globally and has several publications. He became a Society of Plastics Engineers (SPE) Fellow in 2020 and has held leadership positions in the SPE including his most recent position as the Chairman of the Business Development and Technology Committee. Roger is a member of the American Chemical Society, SAMPE and is a professional member of PINFA-NA, a non-profit organization dedicated to educating consumers and stakeholders on the benefits of sustainable flame retardants.
Roger Avakian earned his B.S. in Chemistry with Honors from the University of California, San Diego in 1973. He is a Master Black Belt in Six Sigma.