December 9, 2021 at 11:00am-Noon EST
Webinar via Zoom
FREE for SPE Members
Non-Members: $199
Summary
Because of their molecular structure, polymeric materials have different properties compared to other materials, like metals. Due to their viscoelastic nature, polymeric material properties our temperature dependent. As the temperature is increased, the polymer chains are further apart, there is more free volume and kinetic energy, and the molecules can slide past one another and disentangle more easily. The physical properties and performance of polymeric materials, such as strength, stiffness, and impact resistance, are highly dependent on the temperature at which the stresses applied. Over a temperature range, polymers will pass through key transitions, such as beta transitions and glass transitions, as well as softening and melting. Understanding the implications of these transitions and their correlation to molecular structure is useful in material selection and avoiding premature failure.
The goal is that this webinar will provide:
A better understanding of how plastic mechanical properties change as a function of temperature.
The ability to recognize that there are both lower-end and upper-end temperature limits for polymeric materials.
Familiarity with the testing that can be utilized for evaluating the effects of temperature on plastics, as well as tests that are commonly used but provide very little useful information.
Outline
Viscoelasticity
Temperature
Thermal Transitions
Thermal Performance

Elevated Temperature
Low Temperature

Understanding Continuous Service Temperature Limits
About Speaker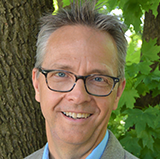 Jeffrey A. Jansen is the Engineering Manager and a Partner at The Madison Group, an independent plastics engineering and consulting firm. Jeff is a proven plastic professional with more than 30 years of experience solving problems and addressing opportunities related to polymeric materials. Jeff specializes in failure analysis, material identification and selection, as well as compatibility, aging, and lifetime prediction studies for thermoplastic materials. Jeff has performed over 5,000 investigations, both for industrial clients and as a part of litigation. Jeff is a regular presenter on the SPE webinar series, covering a wide range of topics related to plastics failure, material performance, testing, and polymer technology. Jeff is a graduate of Carroll College and the Milwaukee School of Engineering.