Direct Metal Additive Manufacturing
October 23, 2018 @ 6:00 PM ET
Summary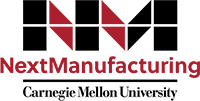 Direct metal additive manufacturing (AM) is of great interest to the aerospace, medical implant, and other industries. It offers the promise of decreased manufacturing cost, substantial reductions in the amount of material used to build a component, and the ability to fabricate structures not realizable by conventional manufacturing methods.
This introduction to AM includes a brief history of AM processing and a discussion of the technical fundamentals of current AM processes with a focus on direct metal additive manufacturing. An overview of the state of the art in metals AM covering a wide variety of alloys and applications will also be addressed.
Cost
$5 for students
$25.00 for SPE members
$30.00 for non-SPE members
RSVP
Send an email to pgh.spe@gmail.com
Location
Carnegie Mellon University, Scott Hall 6142 Scott Hall is SC on the campus map (D5)
Directions
Parking is available in the following locations:
Schenley Park (near Phipps Conservatory) – free if you can find a space.
Frew Street, Tech Street, Margaret Morrison Street (metered parking – pay at nearby kiosk) – start looking for spaces near Scaife Hall on Frew Street. Download the Go Mobile PGH app to pay (and receive alerts to add time as needed) via your mobile phone. The kiosk outside of Scaife Hall is Zone 55119. The next one up Frew Street toward Tech Street is 55120. You can enter the zones in advance or scan the QR code on the kiosk once you've parked. Parking is free after 6:00 pm.
Please look for the NextM signs as you make your way to Scott Hall from the parking areas.