WEBINAR: Basic Rubber Technology
April 9, 2019 at 11:00AM–NOON EDT
Webinar via Zoom
FREE for SPE Members
Non-Members: $199
Summary
This webinar will introduce the attendees to the basics and most important topics related to thermoset rubber compounds. About 15 billion kilograms of rubber are produced ever year. Rubber finds its way into wide range of applications in the automotive, medical, appliance, electrical, and chemical industries. As a class of materials, rubber has many useful properties because of its unique molecular structure. These include being soft and relatively flexible, high ultimate elongation coupled with good elastic recovery, useful over a wide temperature range, and good chemical resistance.
A part of the presentation the following topics will be covered:
Introduction to polymers — how rubber is different than plastic
Overview of rubber properties
How rubber compound recipes are created
The essentials of rubber mixing and molding
Specify rubber compounds
Biography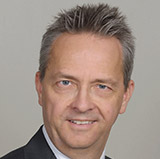 Jeffrey A. Jansen is Senior Managing Engineer and a Partner at The Madison Group, an independent plastics engineering and consulting firm. Jeff specializes in failure analysis, material identification and selection, as well as compatibility, aging, and lifetime prediction studies for thermoplastic materials. He has been solving polymer-related problems for 26 years. In that time, he has performed over 3,820 investigations, both for industrial clients and as a part of litigation. Jeff is a regular presenter on the SPE webinar series, covering a wide range of topics related to plastics failure, material performance, testing, and polymer technology. Jeff is a graduate of Carroll College and the Milwaukee School of Engineering.