Contact: Chris Barry, cbarry@4spe.org, 203-740-5414
Michael Greskiewicz Named SPE Director of Sponsorships and Exhibits
DANBURY, CT–December 13, 2019: Michael Greskiewicz has been appointed as new Director of Sponsorships and Exhibits at SPE. With 30 years of experience, Michael is results-driven with a proven ability to successfully develop and manage overall sales and marketing strategies with a specific focus on sponsorship and exhibit sales.
"Michael's established leadership, team communication and organizational skills will be key to finding innovative ways to intelligently and effectively connect leading plastics industry suppliers with their customers – SPE's members," said Patrick Farrey, CEO of SPE. "We're looking forward to utilizing his expertise as we continue to grow SPE's footprint in the plastics industry."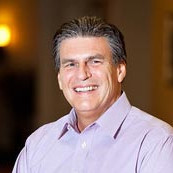 Previously, Michael was Vice President, Sales and New Business Development at Kellen, a professional association management company based out of Atlanta, GA. At Kellen, Michael was responsible for finding new revenue and building on existing revenue streams for association clients through sponsorship, advertising and exposition sales. His responsibilities also included account management, business development, sales team leadership, negotiations, networking, and strategic planning for national and international accounts. Michael successfully served many Kellen clients including the Business Marketing Association, IPack-IMA, the Chicago Advertising Federation, the Contract Packaging Association, Institute of Packaging Professionals, National Association of Sporting Goods Wholesalers, the Pressure Sensitive Tape Council, the Recreational Vehicle Aftermarket Association, the World Packaging Organization and HealthPack.
Prior to Kellen, Michael was the Associate Publisher of Food & Beverage Packaging, Brand Packaging and Flexible Packaging magazines. There, Michael directed and managed a magazine advertising sales force while also having account responsibility for his own ad sales territory. In addition to his publishing background, Michael has also worked in publication printing sales for national and international printing companies such as R.R. Donnelly, Ringer and Editors Press.
"I'm excited to be working with SPE's staff, Executive Board and membership to achieve common financial goals and contribute to the society's overall growth, particularly when it comes to serving events such as ANTEC®," said Greskiewicz.
Michael's start-date with SPE is December 16th. For more information, visit cbarry@4spe.org.
#####
About SPE
Together we can form your future. 84 countries and 22,500+ members strong, we unite plastics professionals worldwide – helping them succeed and strengthening their skills through networking, events, training, and knowledge sharing. For more information, visit www.4spe.org.