WEBINAR: Taking out the Trash, Plastics Design for the End-of-Life
December 2, 2020 at 2:30pm-3:30pm EST
Webinar via Zoom
SPE and MPD Members: Free
Non-Members: $50
Summary
Nothing lasts forever. Great products might not last forever, but they usually last a long time. But no matter how great the product is, there will come a point in time where a thing no longer has any value. It then becomes waste. To be thrown in the trash. And then what?
How do you design a product to account for its expected end of life? Or an unexpected end? How do you evaluate materials based on what happens at their end of life? What tools are there? How to use them? What's next? For plastics, and for the industry.
About the Speaker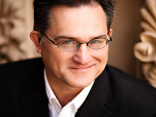 Eric R. Larson is a mechanical engineer with decades of experience in designing with plastics. For more than 30 years he has been helping companies bridge the gap between "what if" and "wow." Products he has worked on include boogie boards, water basketball games, SCUBA diving equipment, disposable lighters, cell phones, and hand-held medical devices. They are used – and discarded – by people all around the world.
He often writes about the effective use of plastics through the plastic trade press, and on his blog site plasticsguy.com. His book Thermoplastic Materials Selection: A Practical Guide was released in 2015 and is currently in over 450 university libraries in more than 20 countries.