SPE Sustainability Series 2-Part Webinar
Moderated by Conor Carlin, SPE VP, Sustainability
Less is More: How to Maximize Energy Savings in Plastics Processing — Part 1
Presented on March 4, 2021 11:00am–Noon EST
Webinar via Zoom
Summary
Wasted energy is wasted profit. In these webinars, plastics engineers, plant managers, and financial managers will learn about the typical opportunities to save energy at plastics plants. In the first webinar, Josh Bachman will share energy savings opportunities that have been uncovered over the years. He will also share case studies of successful projects, many of which were funded by the local utility.
Less is More: How to Maximize Energy Savings in Plastics Processing — Part 2
March 31, 2021 11:00am–Noon EST
Webinar via Zoom
FREE for SPE Members
Non-Members: $199
Summary
The second webinar will address behavioral and organizational approaches to industrial energy management. Josh will explain how manufacturing companies can implement energy programs, both through proven best practices and through local and regional utility funding programs.
About Speakers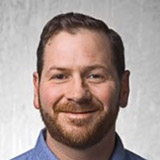 Josh Bachman is the Director of Customer Engagement at Cascade Energy, where he is responsible for business development and sales with Cascade's demand side management and corporate customers. An engineer by training, Josh has over 20 years of experience in the energy efficiency industry, including leading Cascade's engineering team and designing and launching Bonneville Power Administration's award-winning Energy Smart Industrial program.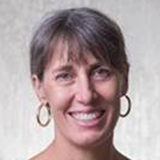 Pam Birkel is a Program Manager and Senior Strategic Energy Management Coach at Cascade Energy. Pam provides SEM coaching for multiple utility demand-side management programs. She has led dozens of commercial and industrial SEM projects, and in so doing, has worked with hundreds of end users. Pam is an excellent communicator and problem solver, with a keen understanding of how to incorporate energy-saving changes that will contribute to a company's success.