Summary
Capillary Rheometry: Application to the Extrusion Process and Equipment Design
In this webinar, we will explore the advantages of capillary rheometers for extrusion application through specific processing and equipment design examples. While some materials like polyolefins can have straightforward flow behaviors, other more complex materials and compounds involved in the extrusion of film and sheet products can exhibit non-typical flow behaviors for which capillary rheometry is a critical characterization tool. We will review the advantages of capillary rheometry over other rheological characterization techniques, and we will also discuss some of the challenges and limitations of the capillary measurements.
About the Speaker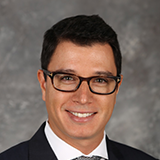 Mr. Olivier Catherine has twenty years of experience in the plastics industry as an expert in polymer processing, polymer rheology and process modeling. Mr. Catherine is currently responsible for Technology advancements at Cloeren Incorporated, a solution supplier for coextruded flat film, sheet and extrusion coating tooling technology.
Mr. Catherine graduated in France from Cemef / Paris Tech, where he acquired his Masters of Science in Materials Science in 2001. Since his graduation, he has continuously been interested in Materials Science and the relationship between materials structure, processing and overall product properties.
Following his graduation, Mr. Catherine worked for Saint-Gobain Seva in Chalon-sur-Saone - Burgundy, France. He was then a Project Engineer for the development of PVC window profile extrusion dies for three years.
This first experience gave Mr. Catherine the opportunity to join the Saint-Gobain R&D Center in Northborough, Massachusetts as a Research Engineer in the Polymer Processing Group in 2004. There, he worked with the Rheology / Polymer Characterization group, the Numerical Simulation group and the Polymer Processing group on developing new processes and products, until 2010.
In February 2010, Mr. Catherine joined Cloeren Incorporated as a Corporate Scientist. Since, he has been working on die design together with Mr. Peter Cloeren, developing new concepts like the patented moebius-manifold™. He has been also implementing new rheological tools and flow simulation capabilities.
He is a member of the following professional associations: the Society of Rheology, the Polymer Processing Society (PPS), TAPPI, and the Society of Plastics Engineer (SPE). He is currently the Past Chair of the Extrusion Division of SPE.