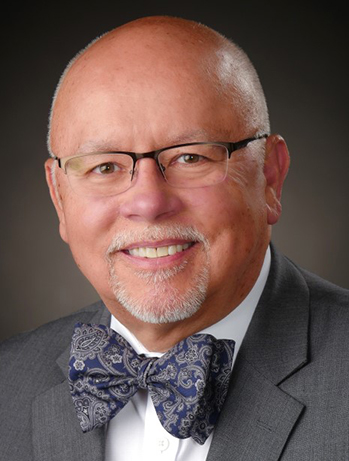 The SPE Foundation Board is pleased to announce Dr. Matthew Harthcock as its new chair. He is replacing the Foundation Board's previous chair, Dr. David Kusuma. Dr. Harthcock assumed the chair position on July 1, 2022, with his term running until June 30, 2023. Dr. Harthcock has been a member of the SPE Foundation board since 2021.
"While it has not been yet a year since I have been honored to join the SPE Foundation board, I am honored to have been asked to run for the chair position," said Dr. Harthcock. "I would like to thank David for his leadership for the Foundation's board and wish him continued success in his career and life."
Dr. Harthcock has over 32 years in significant leadership positions. Prior to being the Founder and CEO of Solutions by Harthcock Associates LLC, he was Head of Engineering & Quality and a member of the executive leadership team for Schneller LLC, a TransDigm Company. He also was Head of R&D for L&L Products, Technology Manager at GE Plastics (now a part of Sabic), and a Research Manager at The Dow Chemical Company.
"The Foundation's passionate mission of supporting professional development, awarding scholarships to rising stars in plastics, and initiatives like PlastiVan® to educate all on the benefits of plastics, and to even inspire many to have a career in the plastics industry, is why I am excited to contribute as a board member," said Dr. Harthcock.
Dr. Harthcock has produced over 35 technical publications, patents, articles, and book reviews. He has edited one book, given numerous technical and leadership presentations, organized and chaired sessions at conferences and his employers, and has conducted a number of technical, quality, and strategic planning workshops. He has received several company and society awards recognizing various aspects of his work and leadership.
"The demand for positive plastics education increases every year, and under Dr. Harthcock's leadership we'll be working toward developing the resources necessary to make greater and lasting change," said Eve Vitale, Chief Executive for the SPE Foundation. "His experience with strategic planning and development are important for the continued growth of the SPE Foundation. I look forward to working closely with him."
Dr. Harthcock is a member of the Missouri State University Department of Chemistry Advisory Board, Missouri State University Foundation Board of Trustees and Onward Upward Campaign Cabinet, Texas A&M University College of Science External Advisory and Development Council (2021/2022 Vice Chair), SPE and SPE Foundation Board Member, American Chemical Society, and Society for Automotive Engineers.
Dr. Harthcock received a Ph.D. degree in physical chemistry from Texas A&M University and a B.S. degree in chemistry from Missouri State University. He is an Affiliate of the Trusted Advisor Network where he is Certified by Target Training International, holds CalTech Technology Management Certificate, Total Quality Institute Certification, and Six Sigma Green Belt/Champion. He resides in Sun City Center, Florida and Stow, Ohio.
"The Foundation is an important support arm for SPE in providing resources," said Dr. Harthcock. "The Foundation is on the right path. I hope to provide the leadership for continuous improvement."