---
Digital September Edition of Plastics Engineering Now Available
The September issue of Plastics Engineering looks at how workplace diversity and inclusion can enrich business returns. The issue also examines new and enhanced grades of colorants and additives for multiple applications.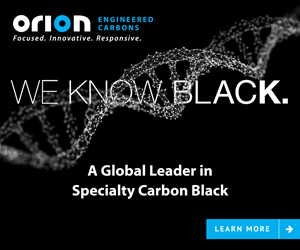 Plastics Engineering Highlights
---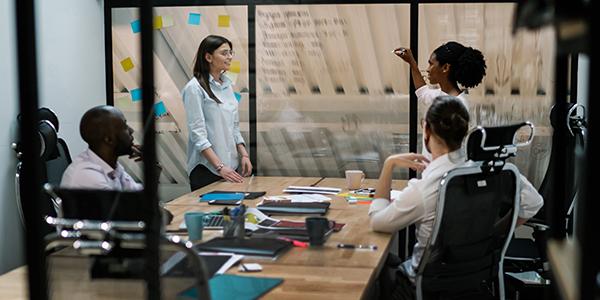 Lead and Prosper
SPE forms a Diversity, Equity, and Inclusion (DEI) Advisory Board to promote a broad outreach by industry to underrepresented groups. It's the right thing to do, and it makes good business sense. Studies find that DEI programs significantly boost such metrics as product development, market share growth, cash flow and above-average profitability.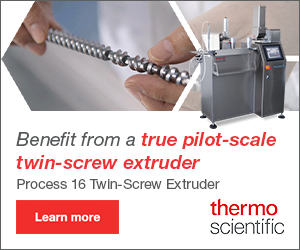 ---
Don't miss an issue of Plastics Engineering magazine!
Subscribe or renew your subscription today at 4spe.org/subscribe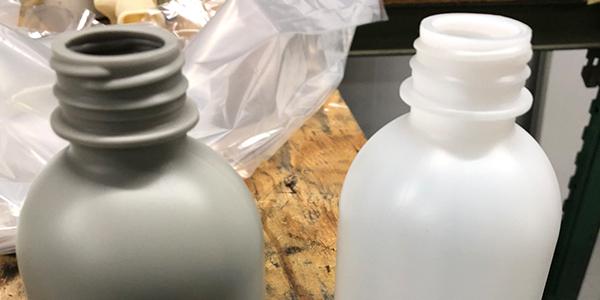 Additives for All
Compounders and processors no longer need to scour the market for specialty additives. Suppliers are developing grades that meet diverse needs in such areas as color control, odor elimination, performance-enhanced recycling, and antimicrobial protection against colds, flu and COVID.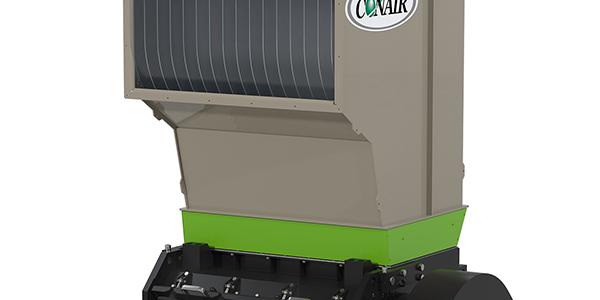 Smart Machines
Developments in large-part thermoforming controls and injection molding recycled flake give both processes an edge in part development, sustainability, and economy. What more could anybody want? How about smart controls on granulators and shredders that give these industrial outliers high-tech capabilities that mesh with Industry 4.0? It could happen, and soon.

SPE Member Spotlight
---
Meet Lynzie Nebel
Meet SPE Member Lynzie Nebel. Lynzie is Upstream Product Quote Engineer for Cytiva and is VP Member Engagement on SPE's Executive Board. Lynzie is also a member of SPE's DEI Advisory Board and co-hosts the popular PlastChicks Podcast with Mercedes Landazuri. For Lynzie, SPE has been valuable to both her professional and personal life. SPE has helped her to be more deeply involved in the plastics industry through education and, through networking, she has developed many relationships that have turned into lifelong friendships.
What's Happening Around SPE
---
SPE is proud to announce a series of four roundtable events based around diversity, equity, and inclusion in manufacturing. Presentations will be an engaging mix of keynotes, panel discussions, "TED Talk" style sessions, with audience interaction/Q&A.
SPE recently announced the formation of the Austria Regional Interest Group (RIG). The RIG was formed because of Austria's strong academic and polymer industry communities. Several universities with high-level chemistry and engineering programs, as well as many companies such as Engel, Battenfeld, Erema, and Greiner Packaging, are in Austria. According to Stephan Laske, Austria RIG Lead Organizer, the goal of forming the RIG was to increase the interaction of students and industry on an international level.
SPE Fellows are honored for their contributions in the fields of plastics engineering, science, or technology, or in the management of such activities and Honored Service Members are recognized for their long-term, outstanding service to, and support of, the Society and its objectives. Fellow and Honored Service Member applications are due October 1, 2021.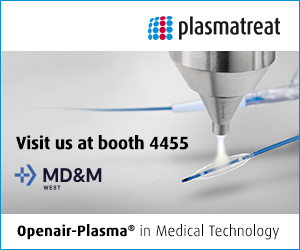 ---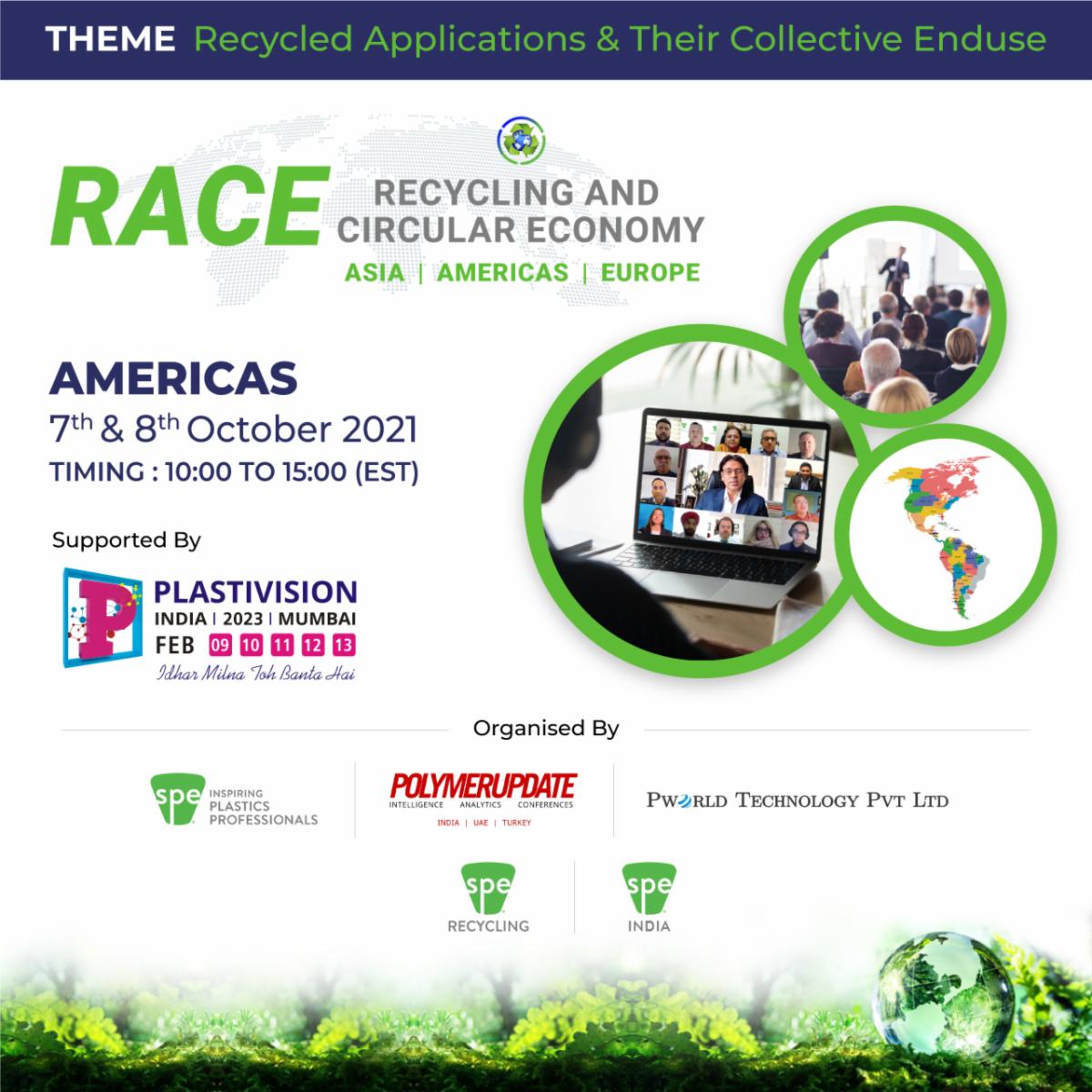 RACE Americas, taking place virtually October 7-8, will feature cross value chain collaboration within the recycling industry, talks and discussions from industry leaders within the waste and recycling management space, as well as addressing barriers and roadblocks while overcoming challenges faced by the complexities of the recycling industry. RACE Americas is organized by SPE, Polymerupdate, PWorld Technology PVT LTD, SPE India and SPE Recycling Divisions.
The FOAMS® 2021 Conference, taking place in a virtual environment September 13-16, will address advances in synthesis, characterization, and properties of polymer foams by leading foam researchers in industry and academia. This conference is the premier forum for sharing ideas and learning about new developments in foaming technologies.
The 59th Annual SPE Color and Appearance Division RETEC® will be held September 19-20, 2021, in Atlanta, Georgia at the Atlanta Marriott Marquis. This year's theme is Color on My Mind. CAD RETEC® is the longest running and largest technical conference in North America devoted to the coloring of plastics. It started as a technical conference focused on the development, manufacturing, and research within the field of color science, color measurement, and coloring plastics. CAD RETEC® has grown to be THE place to network with others in the industry. Don't miss it!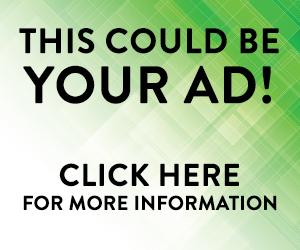 ---
SPE News Story Ideas?
Know a member who is doing outstanding things in plastics or in SPE? Have you heard about or are part of a chapter that is making an impact or a difference in the industry? Let us know if you have any story ideas for SPE News! Feel free to contact Chris Barry at cbarry@4spe.org.
Upcoming Events
---
New Episode of PlastChicks Podcast Available
---
On this episode of PlastChicks – The Voices of Resin – Lynzie Nebel and Mercedes Landazuri host Anastasia Kraft, CEO of Xena Workwear. They discuss her journey into engineering and manufacturing, and how her interest in developing workwear that allowed her to work professionally in the office and on the manufacturing work floor led her to launch her own business creating fashionable personal protective equipment for women.