June 4, 2020 at 12:00–1:00PM EDT
Webinar via Zoom
Sponsored by SPE Medical Plastics Division
FREE for SPE Members
Non-Members: $199
Summary
This seminar will focus on fundamentals of U.S. patent law with applicability to medical plastics, medical devices and pharmaceutical technology. Issues considered will include: (1) what is patentable subject matter; (2) pros/cons of provisional patent applications; (3) novelty and non-obviousness; (4) sufficiency of disclosure to enable an invention; (5) the importance of providing "reasonable certainty" in patent claims to optimize claim scope (some interesting recent cases); (6) a primer on the U.S. first-to-file system; and (7) the relatively new "prior user rights" defense providing more security to trade secret holders.
About Speaker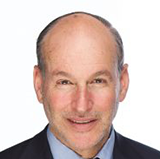 Dr. Steve Grossman, a founding partner of Grossman, Tucker, Perreault & Pfleger, specializes in patent protection, licensing and enforcement of intellectual property rights and represents local and nationally known companies in the management of their intellectual property portfolios.
Dr. Grossman's areas of technical expertise include polymer blends, polymer chemistry, conductive materials, recycling of plastics, plastic manufacture and processes such as injection molding, blow molding and extrusion, fibers and fiber based-products, mechanical devices, medical devices and related products. Since 1990, Dr. Grossman has served as an expert witness in a variety of patent and trade secret infringement matters, represented a variety of clients concerning intellectual property litigation at the Federal District Court level and has argued in Washington D.C. before the Court of Appeals for the Federal Circuit.
Prior to entering the legal profession, Dr. Grossman worked as a research and development scientist in the field of polymer research at the Upjohn Company in North Haven, Connecticut. He then joined the University of Massachusetts Lowell in the Department of Plastics Engineering where he reached the position of Full Professor, teaching in the field of polymer materials as well as offering a survey course on intellectual property for engineers. In January 2017, after thirty-two years of service, Dr. Grossman retired from the university and was granted the status of Professor Emeritus.
Dr. Grossman completed a B.S. degree in chemistry from the University of Connecticut, Storrs in 1976, a Ph.D. in polymer science and engineering from the University of Massachusetts, Amherst in 1980, and a J.D. degree from Franklin Pierce Law Center in 1990. Dr. Grossman is a member of the New Hampshire Bar and is admitted to practice in the Federal District Court of New Hampshire and the Court of Appeals for the Federal Circuit. He is also registered to practice before the United States Patent Office. Dr. Grossman resides in Amherst, New Hampshire and enjoys flying helicopters (licensed commercial pilot-instrument rated-certified flight instructor).