September 29, 2022 at 11:00am-Noon EDT
Webinar via Zoom
FREE for SPE Members
Non-Members: $199
Summary
Material selection is one of the fundamental aspects that will determine the success or failure of a product. With so many choices available today regarding plastic materials, it is imperative that anyone involved in product design or material selection understand resin properties and how they will affect end product performance as well as part design and manufacturability. While plastic material selection is a frequent topic of discussion, it is not as simple as it may first appear. A thorough understanding of the short-term and long-term properties of the potential plastic resins is essential. To help make the best plastic resin choice, is also essential to have a basic knowledge of polymer chemistry.
This webinar will address some of the considerations that need to be made when selecting a plastic resin, and outline the challenges and benefits of selecting an appropriate material. The presentation will introduce a method of systematic selection that will optimize the plastics material selection process.
About Speaker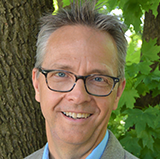 Jeffrey A. Jansen is the Engineering Manager and a Partner at The Madison Group, an independent plastics engineering and consulting firm. Jeff is a proven plastic professional with more than 30 years of experience solving problems and addressing opportunities related to polymeric materials. Jeff specializes in failure analysis, material identification and selection, as well as compatibility, aging, and lifetime prediction studies for thermoplastic materials. Jeff has performed over 5,000 investigations, both for industrial clients and as a part of litigation. Jeff is a regular presenter on the SPE webinar series, covering a wide range of topics related to plastics failure, material performance, testing, and polymer technology. Jeff is a graduate of Carroll College and the Milwaukee School of Engineering.