January 9, 2020 at 11:00AM–NOON EDT
Webinar via Zoom
FREE for SPE Members
Non-Members: $199
Summary
Fourier transform infrared spectroscopy (FTIR) is a fundamental analytical technique for the analysis of organic materials. It provides critical information in the evaluation of polymeric materials, including material identification, contamination, and degradation. The webinar will present a fundamental understanding of the technique and the following topics will be covered:
Theory of Infrared Spectroscopy
Test Result Interpretation
Application to Polymeric Materials

Material Identification
Contamination
Degradation

Sample Preparation
Supplementing FTIR With Other Techniques
Cases Studies
Biography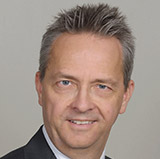 Jeffrey A. Jansen is Senior Managing Engineer and a Partner at The Madison Group, an independent plastics engineering and consulting firm. Jeff specializes in failure analysis, material identification and selection, as well as compatibility, aging, and lifetime prediction studies for thermoplastic materials. He has been solving polymer-related problems for 26 years. In that time, he has performed over 3,820 investigations, both for industrial clients and as a part of litigation. Jeff is a regular presenter on the SPE webinar series, covering a wide range of topics related to plastics failure, material performance, testing, and polymer technology. Jeff is a graduate of Carroll College and the Milwaukee School of Engineering.