June 11, 2020 at 11:00AM–NOON EST
Webinar via Zoom
FREE for SPE Members
Non-Members: $199
Summary
While in service, plastic materials are subjected to many different types of mechanical stress. One common type of stress that is typically severe on plastics is rapid impact loading. The rate at which loading is applied, otherwise known as the strain rate, is a very important factor in the performance of a plastic component. Impact, together with snap fit assembly, and rapid pressurization are the most common forms of rapid loading or high strain rate mechanisms.
The response of plastics to impact and the ability of a plastic part to withstand the stress through absorption of the applied energy is dependent on many aspects, including the material, design, processing and the service conditions.
Topics covered as part of this presentation will include:
Failure Mechanism of Plastics
Strain Rate as a Ductile-to-Brittle Transition
Impact Failure
Factors Effecting Impact Resistance
Impact Testing
Case Studies
Impact loads are among the most challenging stresses that plastic component designers and manufactures must deal with. In many cases impact stress is not adequately accounted for. In may cases this leads to unnecessary premature or unexpected failure.
About Speaker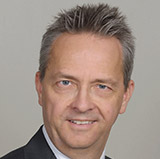 Jeffrey A. Jansen is Senior Managing Engineer and a Partner at The Madison Group, an independent plastics engineering and consulting firm. Jeff specializes in failure analysis, material identification and selection, as well as compatibility, aging, and lifetime prediction studies for thermoplastic materials. He has been solving polymer-related problems for 26 years. In that time, he has performed over 3,820 investigations, both for industrial clients and as a part of litigation. Jeff is a regular presenter on the SPE webinar series, covering a wide range of topics related to plastics failure, material performance, testing, and polymer technology. Jeff is a graduate of Carroll College and the Milwaukee School of Engineering.