September 11, 2019 at 11:00AM–NOON EDT
Webinar via Zoom
FREE for SPE Members
Non-Members: $199
Summary
Effective meetings are a competitive advantage for organizations. The ability to set up a conversation, manage the conversation, and wrap it up effectively is usually the missing piece in most organizations. Meetings continue to be a source of frustration—especially when people end up taking work home to make up for time lost in unproductive meetings. Make your meetings a welcome part of your week with this workshop on process skills, which can also expand your influence in the organization. While most people think that passion, knowledge, and drive are all they need to succeed, your meeting skills are what will set you apart.
In preparation, please note your primary irritations about meetings. Also, think about what would make the meetings you attend better.
About the Speaker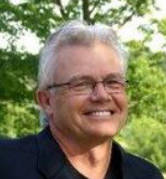 Paul Axtell provides consulting and personal effectiveness training to a wide variety of clients, from Fortune 500 companies to universities. He is the author of Ten Powerful Things to Say to Your Kids: Creating the Relationship You Want with the Most Important People in Your Life, which applies the concepts of his work to the special relationships between parents and children of all ages. It was named Best Parenting Book by Independent Publisher magazine and thus far, it has been translated into Korean, Vietnamese, Chinese, Arabic, and Spanish. Paul's latest book, Meetings Matter: 8 Powerful Strategies for Remarkable Conversations, received numerous accolades, including Gold Award Winner in both the Non Fiction Book Awards and the Benjamin Franklin Awards, Silver Award Winner in the Nautilus Book Awards, and first runner up in the Eric Hoffer Prize.
Paul has an engineering degree from South Dakota School of Mines and an MBA from Washington University in St. Louis. He has ten years of manufacturing experience and twenty-five years of experience in corporate training. The last fifteen years have been devoted to designing and leading programs that enhance individual and group performance within large organizations.
In addition to interacting with kids, he loves playing golf, creating bonsai trees, fly-fishing, and reading mysteries. Paul lives with his wife, Cindy, in Minnesota and Arizona.
For Paul's other projects and additional information, visit the website at paulaxtell.com.