September 18, 2019 at 11:00AM–NOON EDT
Webinar via Zoom
Sponsored by the SPE Rotational Molding Division
FREE for SPE Members
Non-Members: $199
Summary
This one-hour seminar is an introduction to the rotational molding process, applications and basic design guidelines. The presentation will be forty-five minutes followed by a 10-15 minute Q&A.
Rotational Molding Process — A brief description of the process will be discussed to acquaint the attendees with the equipment, processing overview and tooling requirements. Approx. 10 mins.
Applications — Rotational molding applications will be highlighted within market groups. A brief description of the market, design overview and advantages of the process will be discussed to familiarize attendees with suitable applications of the process. Approx. 10 mins.
Design Guidelines — The remainder of the presentation will be focused on fundamental design guidelines for the rotational molding process. The focus is on basic design, due to time constraints; the speaker will highlight major parameters associated with the process which distinguish it from other plastic molding processes. Although the design guidelines will be constrained to essential considerations, attendees will learn about the basics of designing for the rotational molding process. Approx. 25 mins.
About the Speaker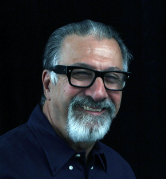 Michael Paloian is president of Integrated Design Systems, Inc. (IDS), located in Oyster Bay, New York. Mr. Paloian has an in-depth knowledge of designing parts in numerous processes and materials, including plastics, metals and composites. He is highly respected in the rotational molding community as a preeminent designer who has designed hundreds of rotationally molded parts in a wide range of markets.
Mr. Paloian holds more than 45 patents and has served as committee chairman for the SPE RMD and PD3. He has lectured dozens of times for organizations such as the SPE, SPI, ARM and IDSA. Michael has also written numerous articles concerning design for publications such as Machine design, Design News, Innovation, Rotation and Plastics Design Forum. Mr. Paloian has also lectured in Paris, Rome, Brazil and India.