Contact: Chris Barry, cbarry@4spe.org, 203-740-5414
SPE Expands Technical Journals Editorial Team
DANBURY, CT–December 6, 2019: SPE-Inspiring Plastics Professionals recently announced several new editorial appointments for the following SPE technical journals: Polymer Engineering & Science, Polymer Composites, and the Journal of Vinyl & Additive Technology. The new editorial team is focused on ensuring smooth journal operations including good authorial experience in the submission process, timely peer reviews, and objective decision-making in the publication process. The new editorial team plans to expand the reach of SPE journals to much broader global scientific communities. Publication of invited comprehensive review articles on maturing research and perspective articles on emerging research is a top priority.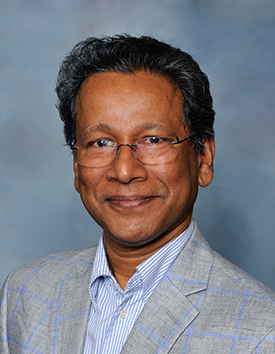 Beginning December 1, 2019, Dr. Sadhan C. Jana, Benjamin Franklin Goodrich Endowed Chair and Professor at the University of Akron, will assume the role of Executive Editor, SPE journals, as well as Editor-in-Chief, Polymer Engineering & Science. The Executive Editor position was previously held by Dr. Alan J. Lesser, Professor, Polymer Science & Engineering Department, Amherst. Dr. Lesser was a key contributor to the SPE journals since 2012, focusing on the impact of polymers and polymer-based composites, which represent the fastest-growing area of materials for engineering and other structurally-demanding applications.
"Because of Dr. Lesser's extensive contributions to the SPE journals, we have gained a rich history in the publication of quality research works," said Dr. Jana. "Each of SPE's journals occupy a high stature and widespread recognition in the polymer community thanks to the efforts and commitment by Dr. Lesser. One of my goals as Executive Editor is to continue Dr. Lesser's objective to raise the frequency rate at which SPE Journal articles are cited. Our journal editors will be tasked to promote the importance of SPE journal citations in other publications."
Each journal focuses on a specific area within polymer sciences. For more than 30 years, Polymer Engineering & Science has been one of the most highly regarded technical journals in the plastics field, serving as a forum for authors concentrating on the cutting edge of polymer science and technology. Engineers, researchers, technicians, and academicians worldwide look to Polymer Engineering & Science for the valuable information they need for their work. Polymer Composites is the engineering and scientific journal serving the fields of reinforced plastics and polymer composites including research, production, processing, and applications. The Journal of Vinyl and Additive Technology is a peer-reviewed technical publication for new work in the fields of polymer modifiers and additives and vinyl polymers.
In addition to Dr. Jana's position as Executive Editor of all SPE journals, other editorial appointments include: Donald G. Baird, Editor-in-Chief, Polymer Composites; Randy Brown, Editor, Journal of Vinyl Additives & Technology; Scott Case, Editor, Polymer Composites; Brian Grady, Editor, Polymer Engineering & Science; Raymond A. Pearson, Editor, Polymer Composites; and Natalie Bauman, Journal Administrator, all SPE Journals.
According to Dr. Jana, the success of each journal is dependent on total annual citations as well as their impact factor. Total yearly citations reflect each journal's influence in the field while impact factor determines the overall rank of the journals.
"Our journal articles are well read and well cited," said Dr. Jana. "In 2018, Polymer Engineering & Science published 278 articles and these articles received over 11,000 citations. The corresponding numbers for Polymer Composites are 8,565 citations and 707 articles and for the Journal of Vinyl and Additive Technology there were 737 citations and 72 articles. While these numbers are notable, we still have a few challenges ahead of us. We would like to shorten the time of publication so that authors remain engaged with our journals. We would also like to expand the editorial board of all our journals to echo our global impact and reach. I am counting on all our editors and the editorial board members to further increase the standing of our journals and to present to authors a good publishing experience."
Information about Polymer Engineering & Science, Polymer Composites, and Journal of Vinyl & Additive Technology is available at www.4spe.org. SPE members may access all SPE's journals as a membership benefit.
---
About SPE
Together we can form your future. 84 countries and 22,500+ members strong, we unite plastics professionals worldwide – helping them succeed and strengthening their skills through networking, events, training, and knowledge sharing. For more information, visit www.4spe.org.