Contact: Chris Barry, cbarry@4spe.org, +1.203.740.5414
DANBURY, CT—March 26, 2020: SPE is pleased to announce that Thomas (Tom) Salmon, Chief Executive Officer and Director, Chairman of the Board, Berry Global Group and Jim Fitterling, Chief Executive Officer, Dow, will kick off ANTEC® 2020: The Virtual Edition. This opening keynote session, which will begin on Monday, March 30 at 10:00 a.m. ET, will be streamed live on YouTube and will be available at no charge to the plastics industry at large. Each CEO will provide their insights and perspectives on the plastics industry. The session will be moderated by Don Loepp, Editor, Plastics News, who will also lead Q&A, fielding questions asked by attendees. Dr. Brian Landes, President, SPE, will start the session with a brief overview of SPE and ANTEC® 2020: The Virtual Edition.
"ANTEC® is the premier knowledge-sharing and networking event for the plastics industry. So even though corporate travel bans, and social-distancing requirements have made the networking part of ANTEC® impossible, the knowledge-sharing will go on through ANTEC® 2020: The Virtual Edition," said Patrick Farrey, SPE's CEO. "We are thrilled that we'll be kicking off our virtual event by hearing from the CEOs of both a global materials supplier and a global converter. This will be of great interest to our attendees and live audience – especially given the shared commitment of both as founding members of the Alliance to End Plastics Waste."
Immediately following Fitterling and Salmon, Angela Gaffney, CHC, President & Founder, Essential Heath & Wellness, will present "Caring for Yourself Through Change," which will focus on staying positive, remaining healthy and staying productive during the COVID-19 outbreak. Gaffney's presentation will also be streamed live.
To view Monday morning's live streaming sessions on YouTube, visit www.4spe.org/ANTECLive.
---
About the Speakers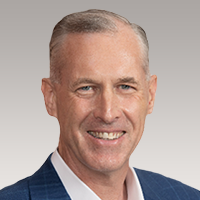 Jim Fitterling was named chief executive officer-elect of Dow in March 2018, prior to becoming CEO in July 2018. Before that, he served as Dow's president and chief operating officer. From September 2017 through March 2019, Fitterling also served as chief operating officer for the Materials Science Division of DowDuPont, an $86 billion holding company comprised of The Dow Chemical Company and DuPont, created with the intent to form independent, publicly traded companies in materials science, agriculture and specialty products sectors. During his 36-year career at Dow, Fitterling has held a wide range of leadership positions in many of the company's business units, in corporate development and in business operations. In addition, he served as the business lead in Dow's successful launch of its next-generation sustainability goals. At his direction, in January 2019, Dow became a founding member of the Alliance to End Plastic Waste, an initiative to accelerate efforts to drive innovation, provide much-needed resources, and take decisive action to put an end to plastic waste in the environment. Fitterling joined Dow in 1984, two weeks after earning his bachelor's degree in mechanical engineering from the University of Missouri - Columbia.
---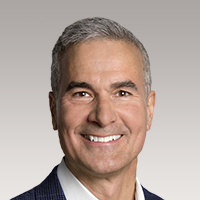 Thomas Salmon was named Chief Executive Officer of Berry Global Group, Inc. and appointed to the Company's Board of Directors in February 2017. Salmon most recently served as the company's President and Chief Operating Officer. From November 2015 until October 2016, Salmon was President of Berry's Consumer Packaging Division. He previously served as president of Berry's Rigid Closed Top Division since November 2014 and president of Berry's Engineered Materials Division from 2003 until November 2014. Salmon was general manager for Honeywell Plastics for the two years prior thereto. He was the global sales director for Allied Signal's Engineering Plastics and Films business from 1999 to 2001. Prior to joining Honeywell/ Allied Signal, Salmon held several positions at GE Plastics and GE Lighting, divisions within General Electric. Salmon holds a Bachelor of Business Administration from Saint Bonaventure University in Western New York.
---

Don Loepp (Moderator) was named Plastics News' Editor in April 2011. He was promoted to Editorial Director, adding responsibilities for Plastics News Europe, Plastics & Rubber World, Rubber & Plastics News, Tire Business and European Rubber Journal in 2017 and 2019. He earned a journalism degree from Northwestern University in 1983. Loepp then worked as a reporter for two years for The Milwaukee Journal in Wisconsin and for six years at the Daily Press and Times-Herald daily newspapers in Newport News, Va., before joining Plastics News as a staff reporter in 1991. He was promoted to news editor in mid-1993 and became managing editor two years later.
---
Angela Gaffney, CHC, is the founder of Essential Health & Wellness, a firm focused on caring for the health of executives and their teams as they excel in their career. Gaffney teaches people simple and effective strategies to achieve health, increase productivity and live stress-free while reaching their personal and professional goals. She is also an international speaker, corporate consultant, three-time author, and writes for many publications on health and worksite wellness; she is a catalyst for healthy transformation. For the past nine years, Gaffney and her team have supported clients through inspirational keynotes, corporate consulting, educational worksite wellness programs, and private coaching. Prior to starting Essential Health and Wellness, Gaffney worked for Johnson and Johnson in sales, training, and management and went on to serve the medical community as the Vice President of Sales and Business Development for Distance Learning Network. She relates well to the busy executive, traveling often and balancing the demands of work with quality family time.
---
About ANTEC®2020: The Virtual Edition
ANTEC®2020: The Virtual Edition is a live, online conference with over 175 industry and technical presentations. The conference will start on Monday, March 29 at 10:00 a.m. ET. Live presentations will continue through Monday afternoon, Tuesday, March 30 and Wednesday, April 1. Live presentations will then continue over the following weeks on Mondays, Tuesdays and Wednesdays through May 5. Registered attendees will have access to all live sessions, including access to recorded presentations, and complete conference proceedings. For registration information, and schedule and speakers, visit www.4spe.org/ANTEC.
###
SPE-Inspiring Plastics Professionals is 84 countries and 22,500+ members strong, SPE unites plastics professionals worldwide–helping them succeed and strengthening their skills through networking, events, training, and knowledge sharing. No matter where you work in the plastics industry value chain-whether you're a scientist, engineer, technical personnel or a senior executive-nor what your background is, education, gender, culture or age-SPE is here to serve you. Web: www.4spe.org Phone: +1.203.740.5400.