Summary
In order to make wise decisions, we must start with facts. Unfortunately, plastics have been sentenced in the court of public opinion without facts or evidence. The public have turned against plastics based on nothing more than unsubstantiated social media posts and sensationalist journalism.
As a career scientist, I decided it was time to go look for the facts. It took over a year to collect and read more than 400 peer-reviewed scientific publications. I discovered that virtually everything the public believe today is utterly untrue. This talk distills down the science around waste, litter, degradation, microplastics and more. You will be shocked to discover what the science tells us. Plus will be given free access to The Plastics Paradox book which explains how today's policies are harming rather than helping the environment and what we should be doing instead.
Developed for a Fortune 500 company who offered over $10,000 dollars, SPE members can access it for free. The first couple of chapter is available to the public at: plasticsparadox.com.
About Speaker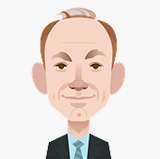 Chris DeArmitt, PhD FRSC
President – Phantom Plastics LLC
Chris is considered one of the top plastic materials experts and problem-solvers in the world, which is why companies like HP, Apple, Exxon, P&G, iRobot, Eaton, Total, and Disney come to him for help.
A deep understanding of materials combined with high creativity allows Chris to quickly solve even the toughest challenges. As one example, he solved a serious production issue that had plagued BASF for 30 years and cost them millions. Chris has also received six open innovation cash prizes, placing him among the top 0.01% of innovators.
In 2016, he published the book Innovation Abyss which reveals the true reasons for innovation failure and the proven path to success. In 2018, he was featured on CBS's 60 Minutes with Scott Pelley as an expert witness in a class-action lawsuit related to Marlex mesh plastic implants. He helped thousands of women get settlements. Later television appearances include Sky News and the BBC. Chris has a multitude of granted patents as well as numerous articles, book chapters, encyclopaedia chapters, and conference presentations to his name. He is an award-winning keynote speaker on plastic materials, environment, and innovation-related topics. In 2020 Chris published The Plastics Paradox, the first comprehensive overview of plastics materials and the environment covering waste, litter, microplastics, degradation and other important topics.