December 10, 2020 at 11:00am-Noon EST
Webinar via Zoom
FREE for SPE Members
Non-Members: $199
Summary
Thermoplastic resins are utilized in many applications because of their unique property set, including their ductile response to applied stress. This ductility is associated with the viscoelastic nature of polymers and is attributed to their unique molecular structure. In spite of that inherent ductility, most plastic components fail through one of the many brittle fracture modes. Experience through conducting thousands of plastic component failure analyses has shown that less than 5% were associated with ductile overload. The remainder represent brittle fractures of normally ductile materials. Thus, within evaluations of plastic component failures, the focus of the investigation frequently turns to identifying the nature of the ductile to brittle transition. This relatively brittle response to stress is evident through the examination and characterization of the fracture surface morphology. There are numerous factors, associated with material, processing, design, and service conditions that influence a ductile-to-brittle transition within plastic materials. These include:
Temperature
Stress Concentration
Chemical Contact
Molecular Weight
Degradation
Filler Content
Contamination
Poor Fusion
Strain Rate
Time Under Load
Crystallinity
Plasticizer Content
About Speaker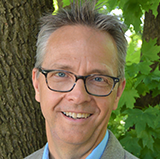 Jeffrey A. Jansen is the Engineering Manager and a Partner at The Madison Group, an independent plastics engineering and consulting firm. Jeff is a proven plastic professional with more than 30 years of experience solving problems and addressing opportunities related to polymeric materials. He specializes in failure analysis, material identification and selection, as well as compatibility, aging, and lifetime prediction studies for thermoplastic materials. Jeff has performed over 5,000 investigations, both for industrial clients and as a part of litigation. He is a regular presenter on the SPE webinar series, covering a wide range of topics related to plastics failure, material performance, testing, and polymer technology. Jeff is a graduate of Carroll College and the Milwaukee School of Engineering.