October 29, 2020 at 11:00am-Noon EDT
Webinar via Zoom
FREE for SPE Members
Non-Members: $199
Summary
Wear can be defined as damage to a solid surface caused by the removal or displacement of material through mechanical action associated with contact with a mating surface. Plastic components are used in a wide range of demanding applications in which they are subjected to surface damage and wear. These commonly include:
Bearings
Seals
Valves and Pistons
Fasteners
Conveyor Systems
Tanks and Hoppers
Gears
Wear of plastics is a relatively common failure mechanism, which needs to be understood in order to avoid component malfunction and breakdown. This webinar will address the mechanisms of wear in plastics.
Plastic wear is affected by several factors that may be generally categorized into mechanical, environmental, and thermal aspects. These three groups of factors essentially determine the mechanism of wear of a plastic surface when it comes in contact with another surface.
The topics covered as part of this presentation will include:
Wear factors
Mechanisms of wear in plastics

Environmental
Thermal
Mechanical

Wear resistant plastics
Wear testing
About Speaker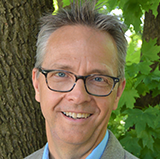 Jeffrey A. Jansen is the Engineering Manager and a Partner at The Madison Group, an independent plastics engineering and consulting firm. Jeff is a proven plastic professional with more than 30 years of experience solving problems and addressing opportunities related to polymeric materials. He specializes in failure analysis, material identification and selection, as well as compatibility, aging, and lifetime prediction studies for thermoplastic materials. Jeff has performed over 5,000 investigations, both for industrial clients and as a part of litigation. He is a regular presenter on the SPE webinar series, covering a wide range of topics related to plastics failure, material performance, testing, and polymer technology. Jeff is a graduate of Carroll College and the Milwaukee School of Engineering.