November 18, 2020 at 11:00am-Noon EDT
Webinar via Zoom
FREE for SPE Members
Non-Members: $199
Summary
The webinar will give a high-level overview of the basic process, concepts, and calculations involved in carrying out Life Cycle Assessments in accordance with the international standard ISO 14044. It will further showcase LCA studies performed for industry to demonstrate the business value that can be derived from such studies in product development and marketing. The target audience includes process engineers, product designers, product managers, sustainability professionals, and anyone interested in ways to quantify the environmental performance of goods and services.
About Speaker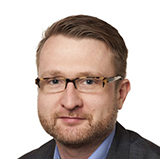 Chris Koffler is the Technical Director for the Americas of Sphera's Sustainability Consulting practice. In this role he is responsible for the quality of all sustainability consulting projects, methodological development, project oversight, and is the primary lead in key selected areas, such as the automotive sector.
Chris received his Doctorate in Engineering from the Darmstadt University of Technology in 2007. His PhD work was on Automotive Product Life Cycle Assessment. He has published numerous papers in the field of Life Cycle Assessment and frequently provides his expertise in peer and critical reviews.
Chris is the current Chair of the Joint SETAC/ACLCA LCA Interest Group Steering Committee and a member of the American Center for Life Cycle Assessment (ACLCA) Board of Directors. He has represented the U.S. in the development of various LCA-related ISO standards in the past and has taught Product Life Cycle Assessment at Yale's School of the Environment and the Harvard Extension School.