Summary
Polypropylene is often referred to as a "commodity resin", however, is this really the case?
Polypropylene is a versatile thermoplastic that can be processed through a variety of processing techniques. It is utilized in a wide range of applications, including packaging, automotive, infrastructure, appliances, healthcare, and electrical. It's wide use is based upon several key strengths, including:
Good chemical resistance
Good electrical insulation properties
Flexural strength and modulus
Relatively low coefficient of friction
Readily available and relatively inexpensive
The implication of the interchangeability of polypropylene resins does a disservice to the complexity of this material and the plastic industry in general. The properties of polypropylene are highly dependent on molecular weight and molecular weight distribution, crystallinity, type and proportion of comonomer and the tacticity.
Hopefully, at the conclusion of the webinar, attendees will
Gain an understanding of the general properties of polypropylene.
Have more insight into how the molecular structure of polypropylene determines its performance properties.
Appreciate the diversity of polypropylene.
About Speaker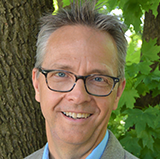 Jeffrey A. Jansen is the Engineering Manager and a Partner at The Madison Group, an independent plastics engineering and consulting firm. Jeff is a proven plastic professional with more than 30 years of experience solving problems and addressing opportunities related to polymeric materials. Jeff specializes in failure analysis, material identification and selection, as well as compatibility, aging, and lifetime prediction studies for thermoplastic materials. Jeff has performed over 5,000 investigations, both for industrial clients and as a part of litigation. Jeff is a regular presenter on the SPE webinar series, covering a wide range of topics related to plastics failure, material performance, testing, and polymer technology. Jeff is a graduate of Carroll College and the Milwaukee School of Engineering.