The Society of Plastics Engineers (SPE) recently announced NETZSCH Instruments as a SPE Preferred Partner. A SPE Preferred Partner is a converter, manufacturer, solutions provider, or product distributor that has been recognized by SPE for demonstrated leadership and innovation in the plastics industry. Their products and services are valuable to SPE's members.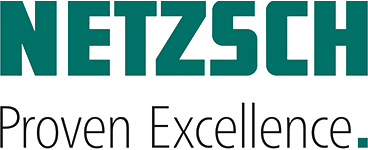 NETZSCH instruments is a world leader in thermal analysis and rheology instrumentation specifically tailored to the application of each customers testing needs. Over the last 60 years, NETZSCH has earned a reputation for reliable instruments built to last combined with outstanding customer support for both applications and instrument service.
The "Proven Excellence" brand is not simply a slogan for NETZSCH. Rather, a philosophy that touches every aspect of the company and is embodied by each employee. This has lead NETZSCH instruments to be an integral part of the laboratories of numerous fortune 500 companies, national labs, and top research universities. NETZSCH instruments are relied upon for the development or new materials, trustworthy quality control and the design of more sustainable materials in the polymer industry and many other application fields.
"As a plastics engineer and researcher in this field, I have relied for many years on NETZSCH equipment to get the data needed to design and manufacture innovative plastic products," said Dr. Natalie Rudolph, Business Field Manager, Polymers. "Now I have joined the NETZSCH family as the internal voice of the plastics customers to make sure our instruments continue to serve this community and fulfill the needs of our customers around the world now and in the future."
Polymer specialists, from researchers, to suppliers and end-product manufacturers, utilize NETZSCH instruments to characterize the thermal, mechanical and rheological properties of the materials they produce. Understanding these properties is key to being able to create the best products possible and recycle them successfully at the end of their lives. NETZSCH holds sustainability as one of the company's core values and is proud to support their customers in the recycling industry.
"As an expression of 'Proven Excellence,' NETZSCH provides top of the line support for their customers," said Michael Greskiewicz, SPE's Director, Sales & Advertising. "NETZSCH experts work on all materials characterization applications, including polymer experts in their commercial testing laboratories, who are happy to assist with both polymer related questions as well as interdisciplinary challenges that require a breadth of knowledge. NETZSCH Instruments is a truly global organization with sales, service, application support and testing services around the globe."
NETZSCH Instruments is part of the NETZSCH group with additional business units for pumps and grinding machines for dispersing materials. The reputation for quality is held across all business units. As a family-owned German company NETZSCH focuses on securing long-term, sustainable success by building strong and trusting relationships with their customers.
"As a family-owned business we have a strong sense of partnership; among our employees around the world, with our suppliers and our customers," said Dr. Jürgen Blumm, Physicist, Managing Director, NETZSCH Analyzing and Testing. "Therefore, we make sure we deliver you innovative instruments with a consistently great quality."