Jordan Hinshaw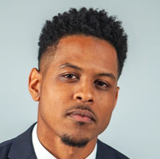 Jordan Hinshaw
Director of Business Development
GreenTek Planet

Bioplastics in the Hemp Era
Abstract
The packaging industry's over-reliance on petroleum feedstocks undercuts the necessary innovations in Green Technology and tips the balance away from domestic independence and sustainability in an age when recycling has proven increasingly challenging and ineffective.
Developing markets for industrial hemp feedstocks & compostable products paves the way toward addressing the larger waste concern while spurring innovation and investment.
Further research and infrastructure development for hemp feedstocks in plastic and textile applications offers cross-industry value that can bridge the gap between consumer sentiment and economic viability.
About the Speaker
The Son of Major Leaguer George Hinshaw and an LAUSD Principal, Jordan benefited from a zeal for both scholarly and athletic pursuits coming from Long Beach. Having spent the early part of his twenties living in 20 states, Mexico, and Canada, and briefly in Japan, he entered academia with a unique perspective on American Exceptionalism. Idolizing the work of William H. Deming, Jordan believes the future strength of the American economy is based on domestic manufacturing excellence as well as the utilization of renewable sources. Following stints with both manufacturing and fulfillment companies whose supply chains were entrenched overseas, he became determined to impact industries with localized production of sustainable goods. Along with a board of industry resources and advisors, Jordan built GreenTek from the ground up, and looks to grow its offerings of eco-friendly packaging and housewares using domestic hemp and corn feedstocks.