WEBINAR: Conversations That Matter: Managing Accountability in Others
February 27, 2019 at 11:00AM–NOON EST
Webinar via Zoom
FREE for SPE Members
Non-Members: $199
Summary
An organization's ability to manage accountability is key to its success. Among top-performing organizations, 77 percent of leaders reported employees of all levels are held accountable for results, according to an OnPoint Consulting survey. Only 44 percent of leaders said this was true at less successful organizations. Learn how to recognize and measure accountability, manage accountability more effectively and evaluate how well your team or organization is performing in this area.
Many leaders would say they want to create a culture of accountability, but what does this look like when it's put into practice? How can you measure accountability within your team or organization? What are some challenges that keep you from holding others accountable? How do you respond to someone who makes excuses?
What are the key learning objectives?
Define accountability and learn how to recognize and measure it
Understand the factors that impact individual accountability
Enhance people's willingness to take accountability and responsibility for results
How to use two effective tools to manage accountability in others
Who should attend?
Managers
Leaders
HR professionals
Project managers
Team leaders
Biography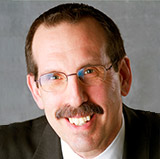 Rick Lepsinger is Managing Partner of OnPoint Consulting and has a thirty-five year track record of success as a human resource consultant and executive. He was a Founder and Managing Partner of Manus, a human capital consulting firm, which he grew to over $4 million in revenue and sold to Right Management Consultants, a large global consulting company. At Right, Rick was the Managing Vice President of the Northeast and Eastern Canadian Consulting Practice where he was responsible to 55 professionals and grew the region's revenue from $7 million to $20 million.
The focus of Rick's work has been on helping organizations close the gap between strategy and execution, work effectively in a matrix organization, identify and develop future leaders, and lead and collaborate in a virtual environment.
He has served as a consultant to leaders and management teams at AIG, AmeriGas, Amway, Astra-Zeneca, Autodesk, Bayer Pharmaceuticals, Coca-Cola Company, Eisai Inc., GE, GlaxoSmithKline, Goldman Sachs, Hartford Steamboiler, Honeywell, Hyundai Capital, Johnson & Johnson, Merck & Co., Pfizer Inc., Pitney Bowes, PPL, Prudential, and Siemens Medical Systems among others.
Rick has extensive experience in formulating and implementing strategic plans, managing change, and talent management. He has addressed executive conferences and made presentations to leadership teams on the topics of leader effectiveness, strategy execution, managing change, performance management, executive assessment, and developing and using competency models to enhance organizational performance. Rick was on the faculty of GE's Management Development Course for four years and taught a full day program on Making GE Global Matrix Work.
Rick has authored or co-authored five books on leadership and organizational effectiveness, including: