WEBINAR: 3D Printing with Polypropylene – From Prototypes to Production Parts
July 21, 2020 at 10:00AM–11:00AM EDT
Webinar via Zoom
FREE for SPE Members and NonMembers
Summary
Join this webinar to learn more about HP's new polypropylene (PP) material enabled by BASF, and how Extol has leveraged HP's Multi Jet Fusion 3D printing technology and new PP material to help their customers decrease time to market through design validation efficiency.
Key takeaways:
Learn how to accelerate your product development process using the same prototyping material as the final part
Discover how Extol has leveraged HP Multi Jet Fusion technology and PP material
Explore examples of new applications made available with PP
About Speaker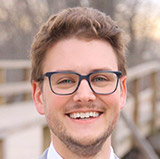 Dustin Kloempken is an Application Engineer (AE) with HP who teaches companies how to stay agile amongst global competitors by leveraging the power of additive manufacturing. With the 4th industrial revolution in sight, Dustin has been working with companies in the medical field to discover ways to provide customized care on a mass scale. He helped a major automotive company cut a 6-month lead time for the creation of a finalized prototype to only 1 month. He also helped a major special effects company cut 2000 hours of continuous print time down to only 1 week so that the project could go off without a hitch on the Jimmy Kimmel live show. Dustin owes his success from experiences such as running a business, working in the energy generation fields and his education in multiple disciplines.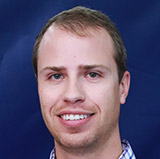 Kyle Harvey leads Extol's Additive Manufacturing Business Unit and is a member of Extol's Executive Leadership Team. Kyle helps forward-thinking companies create value with Additive Manufacturing by pursuing innovation through the lens of Human Centered Design and Agile Product Development.
His previous roles at Extol include applications engineering, manufacturing, product management, and marketing. Kyle is passionate about bringing clarity to the complex, building a great team, and designing products, services, and experiences that people love.
This educational program is provided as a service of SPE. The views and opinions expressed on this or any SPE educational program are those of the Speaker(s) and/or the persons appearing with the Speaker(s) and do not necessarily reflect the views and opinions of Society of Plastics Engineers, Inc. (SPE) or its officials, employees or designees. To comment or to present an opposing or supporting opinion, please contact us at info@4SPE.org.