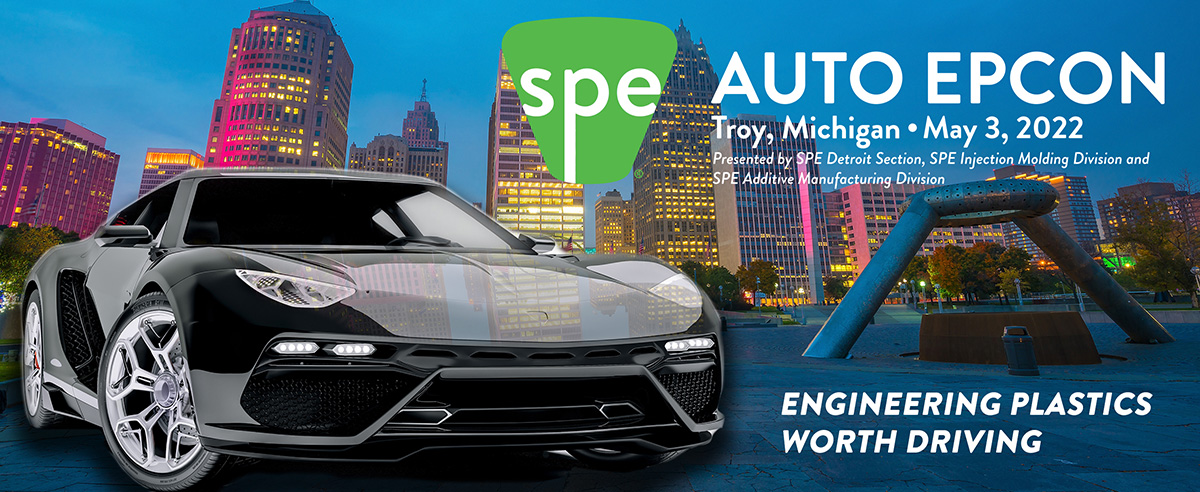 2022 Auto EPCON Conference
Co-Hosted By SPE Detroit Section, SPE Injection Molding Division and SPE Additive Manufacturing Chapter
The SPE Detroit Section, SPE Injection Molding Division and SPE Additive Manufacturing Chapter are pleased to announce the 2022 Automotive Engineering Plastics Conference and Exhibition (Auto EPCON) on May 3, 2022 at the Detroit Marriott Troy located in Troy, Michigan.
The conference will feature 40+ presentations, keynote speakers, exhibits and networking. Please review the following agenda for more information.
Please join us to meet, network, and learn with influential engineers and scientists involved in specifying, designing and recommending engineering plastics.
Conference Chairs:
Sandra McClelland
Dave Okonski
Conference & Technical Questions?
If you have any questions regarding presentation content, topics, attendance and other general questions, contact:
Karen Rhodes-Parker
Email: karen@spedetroit.com