On-Demand Program
To access the presentations and recordings visit the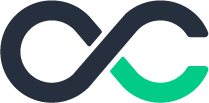 ANTEC Event Platform.
Note: Must be registered for ANTEC® 2021 to view recorded, on-demand presentations. For those who registered, login to access presentations is required: SPE member login or non-member account login. If you've forgotten or misplaced your login information, please RESET YOUR PASSWORD. To reset your password, you will need your username/email address.
MISS ANTEC® 2021?
ANTEC® 2021 presentation and on-demand recordings are available for purchase by going here.
GET A 10-PACK!
Do you have multiple employees from your company wanting to access recorded presentations from ANTEC® 2021? 10-Packs are available by going here.
Additive Manufacturing / 3D Printing
Improving PPS Performance in Hydrogen Fuel Cell Systems
Paula Kruger, Application Development, DSM Engineering Plastics Inc.
Effects of Steam Heat and Dry Heat Sterilization Processes on Polylactic Acid with Hydroxyapatite Co
Mauricio Fuentes Universidad Central del Ecuador
Experimental and Numerical Analysis of Inducing Crystallization on Polymer Melt by Altering Flow Are
Hussam Noor Lehigh University
Water-soluble and Biodegradable Support Structures for Filament-based 3D Printing
Silvia Kliem University of Stuttgart, Institut für Kunststofftechnik (IKT), Germany
Characterization of polypropylene/hydrocarbon resin blends for 3D printing
Arit Das Virginia Tech
Fiber Orientation Measurements for Large Additive Manufactured Parts Using Optical and SEM Imaging
Rifat Ara Nargis Baylor University
3D Printing Sustainable Biocomposites From Recycled PLA and Micro-Crystalline Cellulose
Akhilesh Pal , PhD, University of Guelph
Comparative Study of Filled and Unfilled PLA Produced Via Injection Molding and 3D Printing
Chethan Savandaiah Kompetezzentrum Holz GmbH
Machine Learning and Data-Driven Additive Manufacturing
Maryam Emami , PhD, AI Materia Inc.
Automotive
The Journey to Stabilization of Automotive Plastic Applications
Emilie Meddah Clariant Corporation
Improving PPS Performance in Hydrogen Fuel Cell Systems
Paula Kruger DSM Engineering Materials
Melting and Crystallization Behaviors of Polyphenylene Sulfide Blended With Thermoplastics: A Review
Guowei Chen , PhD, University of Guelph
Blow Molding
Optimizing Heating System for RTCM Mold with Internal Induction Heating by Hybrid Method
Cheng-Long Xiao University of South China
Color and Appearance
Next Generation Carbon Black for Ultra-High Jetness in Plastics Applications
ZK Hu, PhD, Birla Carbon U.S.A, Inc.
Composites
Effect of Glass Fibers on the Viscosielastic and Thermomechnical Properties of Poly(Ether Ether Keto
Samy Madbouly Pennsylvania State University, Behrend College, School of Engineering
Crystallization Behavior and Impact Performance of PA6 Based Nanocomposites
Mayesha Binte Mahmud University of Toronto
Effect of Filler Content on the Electrical Conductivity of Graphite Based Composites
Muhammad Tariq Ontario Tech University
Decorating and Assembly
Scratch Resistant Coatings: High Performance, Economic Solutions for High Quality Low Gloss Finishes
Eric Sammet Red Spot Paint & Varnish
Laser Marking in Plastic Injection Molding Applications: Challenges and Solutions
Faycal Benayad-cherif , PhD, FOBA
Engineering Properties and Structure
Superhydrophobic Encapsulants for FHE Devices
Avia Bar Umass Lowell
Tensile Specimen Preparation Method Impacting Failure Behavior
Sean Teller , PhD, Veryst Engineering
Improving the Hydrophobicity of Polymers through Surface Texturing
Mohammad Hossain Texas A&M University-Kingsville
Solid-State Shear Pulverization of Ultra-High Molecular Weight Polyethylene for Mechanical Recycling
Katsuyuki Wakabayashi , PhD, Bucknell University
Extrusion
The Influence of Process Conditions on the Fiber Length Reduction for Recycled Carbon Fibers
Hatice Malatyali Kunststofftechnik Paderborn (University Paderborn)
Applying the Shooting Method to Predict the Co-Extrusion Flow of Non-Newtonian Fluids Through Rectan
Alexander Hammer Johannes Kepler University Linz
Operating Performance of Free-Rotating Mixing Sleeves in Single-Screw Extrusion
Mirco Janßen University of Duisburg-Essen
Planetary Roller Extruder as Heat Exchanger Independent Control of Thermal Energy Exchange and Mecha
Michael Batton Entex Rust & Mitschke GmbH
Simulating Flow through Channels with novel Cross-Sections: Pressure Drops and Flow Coefficients
Jan Kummerow University of Duisburg-Essen
Filterability of Raven 1300 Ultra Carbon Black For Fine Denier Fiber Applications
Jun Tian R & D
Evaluation of Sub and Near Critical Carbon Dioxide for Low Processing Temperature of Medical Thermop
Sarn-ii Baru Waterford Institute of Technology
Simulation of Flow in a Bilayer PVC Window Profile Die with Gradually Changing Calibrator Profile
Mahesh Gupta , PhD, Plastic Flow, LLC
Product-Related Process Data Acquisition in Blown Film Extrusion
Christoph Dohm University of Duisburg-Essen
Failure Analysis and Prevention
Developing Photopolymerizable Acrylate Resin Formulation for Impact Modified 3D Printed Thermosets
Chinmay Saraf University of Massachusetts Amherst
Lifetime Prediction of Continuous Fiber-Reinforced Plastics Based on Nonlinear Damage Accumulation
Simon Rocker University of Duisburg-Essen
Failure Analysis of Products With Plastic to Metal Threaded Connections
Gaurav Nagalia Engineering Systems Inc.
Injection Molding
Fischer-Tropsch Hydrocarbons as Processing Aids in Injection Molding: An Overview
Steve Torchia Sasol
Evaluation of Pressure Reduction for Various Materials at Various Length to Thickness Ratios Using A
William Lawless iMFLUX Inc.
Research on Transfer Learning Applied to Characteristic Prediction of Injection Molded Products
Yan-Mao Hunag, Chung Yuan Christian University
Joining of Plastics and Composites
Analysis of Parameters for Heat Sealing and Ultrasonic Sealing of PET/PE Films.
Nathaniel (Flint) Colvin The Ohio State University
A Method for Cross-Sectional Analysis of Polymer Welds
Miranda Marcus EWI
Durable bond of originally incompatible materials by using the InMould-Plasma process
Frederik Mühlhoff Paderborn University/ Kunststofftechnik Paderborn (KTP)
Polymer Analysis
Failure Analysis Case Study: The Good and the Bad PVC Cable Coatings
Sergey Shilov Bruker Corporation LLC
Research on Transfer Learning Applied to Characteristic Prediction of Injection Molded Products
Yan-Mao Huang Department of Mechanical Engineering, Chung Yuan Christian University
Reaction Model to Predict Photo Degradation Mechanism of Polyethylene Containing CB and HALS
Mohd Danish Alhindi Aligarh Muslim University
Polymer Modifiers and Additives
Novel Flow Enhancers Based on Ionic Liquids
Jeff Xu , PhD, Inovia Materials LLC
Sustainable Processing Aids to Enhance the Performance of Plastics with Recycled Content
Cristiano de Santi GreenMantra Technologies
Sustainability/Recycling
Styrenic Block Copolymers for Enabling Improved Performance of Post-Consumer Resins
Amit Desai Kraton Polymer LLC
Advances in Extrusion Blow Molding of Post-Consumer Resin
Ian Query Baerlocher USA
Influence of Processing Route on the Properties of Polyolefin Blends
Christoph Burgstaller , PhD, Transfercenter fuer Kunststofftechnik GmbH
Some Properties of 100% Recycled Ocean Plastic Polyolefins
Juliana Covarrubias Western Washington University
The need for a Framework to Assess Sustainability, Circularity & Recycling Approaches
Narayan Ramesh Dow Inc.
Depolymerization Kinetics of Recycled Polyethylene Terephthalate During Melt Mixing
Akanksha Patel University of Massachusetts Lowell
Thermoforming
Simulation of Thermoforming Process for Truck Roof Fairing Applications
Amol Avhad SABIC
Influence of the Plug Roughness on the Wall Thickness Distribution in Plug-Assisted Thermoforming
Dennis Balcerowiak Institute for Plastics Processing in Industry and Craft at RWTH Aachen University
Thermoplastic Elastomers
A Hansen Compatibility Approach in Understanding Solvent Bonding Between Acrylic Copolymers
Pooja Bajaj , PhD, Roehm America LLC
Misc.
Simulation of the Flow in a Bilayer PVC Window Profile Die With Gradually Changing Calibrator Profiles
Mahesh Gupta, Plastic Flow, LLC and Kennesaw State University