Annual Awards
Each year, SPE recognizes outstanding contributions to the plastics industry as part of its Annual Awards Program. All awards will be presented at ANTEC® 2019 in Detroit, Michigan, USA, March 18-20, 2019.
2018 Award Recipients
The SPE International Award

Sponsored by the Automotive Division, Engineering Properties & Structure and the Division Detroit Section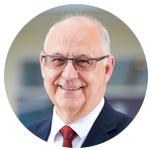 Professor Phil Coates is a Physics graduate (Imperial College), London. His PhD research was on solid phase deformation processing of polymers (Leeds University). Prof Coates was elected a Fellow of the Royal Academy of Engineering in 1995. He was Pro Vice Chancellor for Research & Knowledge Transfer at Bradford for 7 years (2004-11), and is Professor of Polymer Engineering, at the University of Bradford. He is Director of the internationally recognised Polymer Interdisciplinary Research Centre (IRC) (across the Universities of Leeds, Bradford, Durham and Sheffield), with some 50 researchers at Bradford involved at the leading edge of in-process measurements for process monitoring, analysis and control, and computer modelling in a 4500 m2 laboratory. The research targets high value polymer products for a range of sectors - healthcare technology (including bioresorbable polymers for orthopaedic applications), pharmaceuticals processing, optical, automotive and advanced materials developments, including nanocomposites and reactive grafting, all with pioneering in-process measurement and modelling. He is a director of MeDe Innovation, the £5.7m EPSRC Centre of Innovative Manufacturing in Medical Devices, founded in 2013 across Leeds, Bradford, Newcastle, Nottingham and Sheffield Universities. His research has substantial support (over £50 million total grants and contracts) from UK Government sources and industry, with over 150 companies collaborating in the research programmes from the USA, Europe, the Middle East, China, Australia and Japan. Similarly, the research involves strong international cooperation in the UK, Europe, N America, Japan and particularly China.
He directs the RCUK Bradford Science Bridges China/ ESPRC Global Engagements programme - a government sponsored collaboration (which has achieved over £15m total UK and China support to date) with over 20 Chinese Universities focussed on advanced materials for healthcare technologies, based around a research and open innovation platform. He leads the UK-China Advanced Materials Research Institute (UK-China AMRI). He is an Honorary Professor of Sichuan University and Beijing University of Chemical Technology, and a Molecular Sciences Forum Professor at the Institute of Chemistry, Chinese Academy of Sciences, Beijing and CIACAS Changchun, and has high quality joint publications with these groups. He has three joint laboratories with leading Chinese groups: (1) The first formed in 2010 with Sichuan University State Key Laboratory of Polymer Materials Engineering, on Polymer Microprocessing - this is a nationally approved (by MOST) 'national international' laboratory, and we have a range of joint international grants from MOST, NSFC and MoE in China; (2) The second formed in 2015 with Changchun Institute of Applied Chemistry Chinese Academy of Sciences, in Polymer Process Physics. We have joint grants (Royal Academy of Engineering Fellowship (2014-5) and a Royal Society Newton Advanced Fellowship (Prof Y Men, 2015-18), plus joint high level publications and research exchanges; (3) the third in Dec 2016 with Beijing University of Chemical Technology on Soft Matter Technologies. He is also a Famous Overseas Scholar and member of the National Bureau of Foreign Experts of China. He was the first recipient of the Tianfu Friendship Award in 2015, and received the first International Science Cooperation award from Sichuan in 2016.
He co-founded (with Prof Li Guangxian, senior Vice President of Sichuan University) the UK-China Advanced Materials Research Institute in 2012, which maps onto our continuing Science Bridges China platform, which continues to thrive with researcher exchanges. He has just been honoured with the Chinese National Science & Technology Award for International Cooperation (2017), presented by President Xi Jinping and other Chinese leaders.
He runs research workshops (11 to date, at 1 or 2 per annum in the UK and China) with Chinese and UK academic partners (Leeds, Sheffield, Durham, Nottingham and Newcastle in particular), linking also with the EPSRC CIM in Medical Devices (MeDe). In addition, Prof Coates is involved with research in India, particularly in the leading Institute for Chemical Technology, Mumbai and the CSIR National Chemical Laboratory, Pune.
Prof Coates is a director of Medilink (Y&H) Ltd. He was a founder member of the Leeds City Region Local Enterprise Partnership Business, Innovation and Growth Panel (for 8 years, part as chairman), and has continued to promote the international potential for links (see above).
He was honoured by the award of the Institute of Materials (IOM3) Netlon Gold Medal for Innovation in Polymer Processing (1999), the Plastics Industry Award for personal contribution to the industry (2006), the IOM3 Swinburne Award (2008), the Tianfu Friendship Award of Sichuan Province (2015), the Sichuan International Cooperation Award (2106), the JL White International Innovation Award (2017) and the Chinese National Science & Technology Award for International Cooperation (2017). He is a long-standing member of the International Polymer Processing Society committee, and has organised a wide range of international conferences, and regularly gives invited, keynote and plenary lectures. He has published extensively - over 300 papers in scientific journals and has co-authored 9 books, and edited 7 books. He holds 12 patents. He is Chief Editor of the IoM3 international journal, Plastics, Rubber and Composites: Macromolecular Engineering. He is married to Jane (for over 46 years), with four children and four grandchildren; in addition to family, his chief interests are in music, his church and computers.
The Fred E. Schwab Education Award

Sponsored by the Automotive Division and the Detroit Section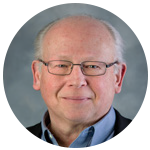 John Beaumont is the founder and President of the American Injection Molding Institute and Beaumont Technologies. He is also a Professor Emeritus at Penn State University where he helped develop, chaired and taught courses in the Plastics Engineering Technology Program for 25 years. In 2013 John retired from Penn State to establish the American Injection Molding Institute which is focused on the development and delivery of a new generation of educational programs to practicing professional. In 2017 the Institute became the first to offer an ANSI Accredited plastics Certificate program. Prior to entering the world of education, John held industry positions including Technical Manager for Moldflow's US operations and Engineering Manager for Ciba Vision Corp. John is a member of the Plastics Pioneers, an SPE Fellow, recipient of the 2018 SPE Education Award and is a 2014 inductee to the Plastics Hall of Fame.
The Research/Engineering Technology Award

Sponsored by SPE Extrusion Division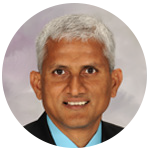 Dr. Rajen Patel joined Polyolefins R&D of the Dow chemical company in June 1991 in the materials science group and transferred to Polyolefins Technical Service and Development (TS&D) group of the Dow chemical company in November 2007. He has worked in various research and applications development areas including polyolefins characterization (thermal & rheological), structure-processing-properties relationships in polyolefins, and product development in variety of applications such as hygiene & medical, oriented shrink films, collation shrink film, stretch hood films, sealants, cast stretch films, blown films, extrusion coating, tie-layers, barrier, elastic films and fibers. He has researched extensively on materials science and applications development of single-site (metallocene) catalyzed Polyolefins. He has written a chapter on structure-properties and applications of Polyolefins produced by single-site catalyst technology in encyclopedia of chemical processing and design.
He has co-authored 22 technical peer reviewed journal publications, more than 35 articles in conference proceedings and 9 book or encyclopedia chapters. He is also a co-inventor of 51 granted US patents, 29 granted EP patents, and 32 pending patent applications. In 2009, he was elected as Fellow of Society of Plastics Engineers (SPE). He is a board member of SPE's Engineering Properties and Structure division (ESPDIV). He is the recipient of 2 Dow Inventor of the Year Awards and The Dow Excellence in Science Award. He is currently an Associate Research Fellow in the Packaging and Specialty Plastics technical service and development (TS&D) group in the Dow Chemical Company leading packaging applications development.
Rajen Patel obtained his B.S. in Chemical Engineering from the University of Bombay in 1984. He joined university of Tennessee, Knoxville, U.S.A. in September 1985 and obtained M.S. in December 1987 and Ph.D. in May, 1991, both in Polymer Science & Engineering.