WEBINAR: Feel Good, Look Good, For Life . . . As You Excel in Business!
November 7, 2018 at 11:00AM EST
Webinar via Zoom
FREE for SPE Members
Non-Members: $199
Feel Good, Look Good, For Life . . . As You Excel in Business!
We're pulled in a million different directions every day … work demands, client needs, and family time tug away at us and as a result we find ourselves feeling stuck.
Stuck in a business rut … stuck with fatigue and excess weight … and so stressed we can't sleep at night.
Life just doesn't have to be this difficult. It's time to power up and ignite healthy transformation!
Angela will quickly shift your perspective, help you break through barriers and powerfully participate in all areas of business and life. You'll think differently than ever before and feel energized to achieve life-long health as you excel in your career.
In this program we will:
Uncover the secret to long-term health (it has nothing to do with guilt, restriction, or deprivation!)
Create healthy boundaries for higher productivity
Tap into the power of words
Manage the stress of any challenge before it manages you
Why someone should attend the webinar:
Too many of us are sacrificing our health in the name of business success; it is possible to have both!
We all know what to do to be healthy, but we're not always doing it. Angela will shift perspective and show us how to use simple strategies to foster long-term health. No guilt, restriction, or diet necessary.
It's good to take a deep breath, assess how we're doing in health, and get a game plan to do better for ourselves. This webinar will offer just that!
Stress plays a big role in our health. Angela will show us how to manage the stress, so it no longer manages you!
Biography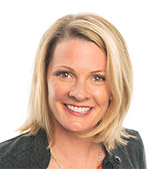 Wellness speaker and consultant Angela Gaffney teaches people simple and effective strategies to achieve health, increase productivity and live stress-free while reaching their personal and professional goals. She'll challenge us to think differently, take ownership of our health and raise standards in all areas of life. Angela is a best-selling author and her work has been featured in high-profile media including the Huffington Post, USA Today, Yoga+Life and more. When she's not speaking, consulting or writing about wellness, you'll find her hiking, playing cards with family, or stirring up a new recipe. We invite you to learn more at www.angelagaffney.com.