Automotive Plastic Part Design
Embrace the Future of the Industry
Detailed discussion and examples of:
Safety Systems. Powertrain, Interior Components, In-Mold Assembly, Squeaks & Rattles, Integral Seals
---
"This is likely the most informative class I've ever taken"
Jeffrey Lubbers, Development Engineer - Mercedes-Benz
---
Course Description
This three-day in-depth automotive seminar provides information on material selection, design procedure, processing techniques, and assembly methods required for designing with plastics in the auto-motive industry.
Attendees will focus on what to expect from a polymeric material and discuss methods and methodologies used to simplify the design process and fully comply with FMVSS.
In addition, this course will enable the automotive OEM and the sup-plier to communicate more effectively. The OEMs will learn how to apply these concepts to their work, thus allowing for cost-efficiencies and fewer second thoughts when they understand the scientific basis, and the fine tuning that comes with experience.
A large number of automotive case histories will explain the step-bystep procedures to successful and robust designs.
Who Should Attend
This course is targeted at designers, product managers, project managers, research engineers, materials engineers, sales and prod-uct development engineers and managers, undergraduate and grad-uate students or anyone involved in the development and manufacture of plastic products.
Attended by over 18,300 participants in over 30 years. Its content is intended for a variety of industries such as medical, aerospace, furniture, packaging, computers, electronics, construc-tion, automotive, recycling, consumer products, agricultural machin-ery, toy industry, fast food industry, and other industries which use plastic components in their products.
Over 1,200 slides will be used during the seminar. A number of case histories, including 12 short movies, will show you step-by-step procedures to successful and robust designs. Plan to come prepared with questions to ask or experiences to share.
Benefits of Attending
Understand advanced concepts for automotive design
Learn how to define and use safety factors
Determine the optimum methodology
Utilize commercially available software
Learn how to select materials
Predict the behavior of plastic materials
Individual Consulting Services
Seminars attendees can sign up for individual consulting sessions with the instructor. The sessions are free and allow the attendee to ask ques-tions and discuss details that cannot be handled in a larger group. Consulting sessions are 20 minutes long and are handled on a first-come-first-served basis. You can sign up for a consulting session after you register for the seminar or during the seminar by contacting us at +1 248.539.0473.
Course Location
Management Education Center(MSU-MEC)
Eli Broad College of Business
Michigan State University
811 West Square Lake Rd., Room 105
Troy, MI 48098
(Directions)
Free parking is available. Lunch is included.
Offered by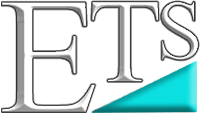 Held at