WEBINAR: How to Use SPE Materials Database
Why and how to leverage online material search
June 20, 2019 at 10:00AM–11:00AM EST
Webinar via Zoom
FREE for SPE Members
Non-Members: $199
Summary
Join us and learn:
How things have changed in the industry and why you need to leverage online material search
Essential things you need to know about Material Database available on SPE
Different ways to search for a plastic or a polymer additive
Moving ahead with your project
Who should attend
Compounders, converters, OEMs / Engineers, R&D staff involved in plastic development with a need to better leverage online search tool in order to gain in efficiency in their day-to-day
Plastics & Polymer Additive suppliers who need to understand how their customer search their material online, and how they can adapt to this digitalization
About the Speaker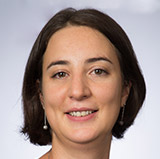 Catherine Bouhier is Members Experience Director at SpecialChem.
Among other, she is responsible for Universal Selector™ databases that are distributed on SPE website. Her mission is to help people discover the power of online material search, and to constantly make the Universal Selector™ evolve over time in order to best suit industry needs.
Over years, she has developed a profound understanding of the chemical industry challenges and an expertise in the design of effective training contents. Passionate about chemistry, webmarketing and digital psychology, Catherine contributes in maintaining the SpecialChem team focus on innovation and performance.
She holds a Master of Science in Chemistry from ENS Chimie Montpellier (France), with a major in Materials Science.