Experience San Antonio
When you plan a meeting in San Antonio, you're crafting an unforgettable attendee experience that stretches beyond the conference room. And since San Antonio is a city of constant transformation, with new attractions, revitalized historic sites and exciting events popping up all the time, there's always something unique and thrilling to discover.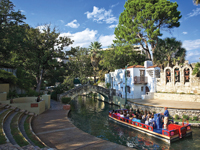 San Antonio Celebrates 300 Years (2018)

San Antonio's Tricentennial, a yearlong celebration three centuries in the making, is currently underway. Once a remote settlement, our city has since become the seventh largest in the nation and one of the country's top tourism destinations. Come join us in celebrating the incredible people, unforgettable heritage and brilliant future of our great city.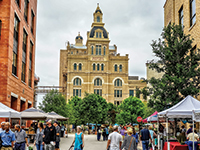 Pearl

Based in the 1883 Pearl Brewery complex off the river, Pearl retains its historic charm while offering exciting modern eateries and venues. This mixed-use development on the Museum Reach of the River Walk also provides a wide range of activities and events, including a farmers market, live music and cultural celebrations. The old brewhouse was recently transformed into Hotel Emma, a riverfront hotel full of hospitality and history, and the opening of music venue Jazz, TX, combines the class of an upscale jazz club with the grit of a traditional Texas dancehall in the cellar of the old Bottling Department.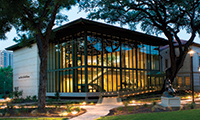 New Witte - Now

The Witte Museum has undergone a dramatic renovation and expansion that's now open. Visitors to the new Witte will enjoy dynamic new exhibits, including the Naylor Family Dinosaur Gallery, People of the Pecos, the McLean Family Texas Wild Gallery and the historic Acequia Madre and Diversion Dam. It's a great place for guests to immerse themselves in state history, from millions of years ago to the present.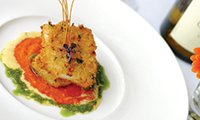 Culinary

San Antonio's restaurant culture has moved into the limelight as acclaimed chefs, as well as talented new chefs from the Culinary Institute of America San Antonio, continue to make their mark. With the perfect combination of quality, variety and hospitality, dining in San Antonio offers incredible food served everywhere from upscale steak houses to humble food trucks.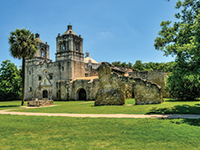 UNESCO World Heritage Site Missions

San Antonio recently became home to the only UNESCO World Heritage Site in the state of Texas. The five 18th-century missions (including the Alamo) that make up this site represent the largest concentration of Spanish colonial missions in North America and pay tribute to the ethnically diverse society that continues to influence our city. Four of these historic missions can be found on the beautiful, winding San Antonio Missions Trail, part of the eight-mile Mission Reach of the River Walk.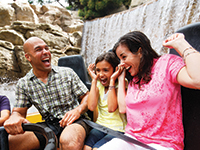 New Theme Park Attractions

The excitement of summer in San Antonio often begins with the unveiling of new rides and attractions. SeaWorld San Antonio will debut Taumata Racer, a high-speed waterslide where riders zoom down hill head first on foam bodysurfing mats. Named for a famous hill in New Zealand, Taumata Racer launches riders in an entry tunnel that makes a swooping, 180-degree turn, then straightens out to make two additional descents over the 375-foot slide length and 55-foot drop in under 10 seconds. At Six Flags Fiesta Texas, WONDER WOMAN Golden Lasso Coaster, the world's first single rail coaster joins the superhero lineup of BATMAN: The Ride and SUPERMAN: Krypton Coaster to complete the trilogy.
Enjoy all of San Antonio's new features and classic favorites by setting up your unforgettable 2019 meeting.