The first of three Career Series events
April 9, 2021; 12:00pm–2:00pm EDT
Sponsored by SPE's Young Professional Committee
Summary
This event is for everyone from fresh out of school to looking for a new senior role! An expert panel (including someone who hires new graduates, someone who hires seasoned professionals, and an HR specialist in the plastics field) panel will introduce their top 3 tips for making your resume sell the best you! After a great discussion on what it takes to have a competitive resume in the world of digital filter systems, we will open it up to a live Q&A! Stick around for the second hour to dive deeper with the panelist of your choice and if you are bold enough, to have them work directly on your resume!
3 Tracks:
New to Industry - less than 2 years in the industry
Industry - 5+ years in the industry
Academic - CV

About the Speaker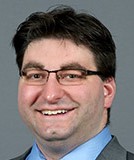 Alex Jordan — After completing his Ph.D. (Case Western Reserve University, 2016) and a post-doctoral fellowship (University of Minnesota, 2016-18), Alex has been an Assistant Professor of Plastics Engineering at University of Wisconsin – Stout since 2018. Alex primarily teaches courses related to plastics extrusion and materials science while his research utilizes innovative polymer processing techniques to control structure-property relationships in composite structures.
Since joining the faculty at UW-Stout, Alex has served on multiple search & screen committees at the department level and been an invited mentor representing primarily undergraduate institutes (PUI's) at the National Science Foundation's "Future Faculty Workshop" twice.
Registration
This workshop is open to SPE members and nonmembers at no cost.