The first of three Career Series events
April 9, 2021; 12:00pm–2:00pm EDT
Sponsored by SPE's Young Professional Committee
Summary
This event is for everyone from fresh out of school to looking for a new senior role! An expert panel (including someone who hires new graduates, someone who hires seasoned professionals, and an HR specialist in the plastics field) panel will introduce their top 3 tips for making your resume sell the best you! After a great discussion on what it takes to have a competitive resume in the world of digital filter systems, we will open it up to a live Q&A! Stick around for the second hour to dive deeper with the panelist of your choice and if you are bold enough, to have them work directly on your resume!
3 Tracks:
New to Industry - less than 2 years in the industry
Industry - 5+ years in the industry
Academic - CV

About the Panelists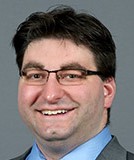 Alex Jordan — After completing his Ph.D. (Case Western Reserve University, 2016) and a post-doctoral fellowship (University of Minnesota, 2016-18), Alex has been an Assistant Professor of Plastics Engineering at University of Wisconsin – Stout since 2018. Alex primarily teaches courses related to plastics extrusion and materials science while his research utilizes innovative polymer processing techniques to control structure-property relationships in composite structures.
Since joining the faculty at UW-Stout, Alex has served on multiple search & screen committees at the department level and been an invited mentor representing primarily undergraduate institutes (PUI's) at the National Science Foundation's "Future Faculty Workshop" twice.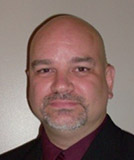 Rodney Joslin is a Strategic Sourcing Analyst at TE Connectivity. Rodney has worked for 37 years in the plastics industry. Rodney's career started as a Journeyman mold maker in Northwest Pennsylvania. After going to college as a "non-traditional" student, Rodney received an Associates Degree in Business Administration and a Bachelor's Degree in Industrial Technology in 2009. Now living in North Carolina, Rodney has held several roles at TE Connectivity including implementing a quality control department, supervising a production department, and responsibility for automotive new mold purchases in North America.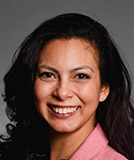 With 10 years experience in the Plastics industry, Marcela Linares serves as Market Development Manager, managing the marketing team at Foster Corporation and Foster Delivery Science at Foster HQ in Putnam, CT.
After graduating from UMass Lowell with two Master's degrees - Master of Science in Innovation and Technological Entrepreneurship & Master of Science in Plastics Engineering, it was only natural for her to combine her skills in technology and business. She spent 6 years of her career in Foster in the Application Development team gaining expertise in polymer materials, formulation and compounding for the medical industry eventually becoming a Manager of the team.
Marcela is a member of SPE and serves as a volunteer in the revision panel for SPE scholarship Foundation where she helps deciding how the different scholarships are allocated.
Registration
This workshop is open to SPE members and nonmembers at no cost.