The Second of three Career Series events
Friday April 23; 12:00pm-3:00PM EDT
Sponsored by SPE's Young Professional Committee
Event Technical Lead: Adam Kohn & Greg Treich
Summary
This event is for everyone from fresh out of school to looking for a new role! The day will begin with an interviewing tips presentation hosted by David Peterson and Christy Pashkovskiy from Direct Recruiters. As experts in the interview process, David and Christy will share best practices for nailing the interview, whether in person or over video conference.
Following the Interview Best Practices, we will be hosting a panel discussion hosted by three experienced SPE members in the Plastics Field. The panelists will cover what they look for during the interview process and provide tips for ways to stand out during the interview.
After the panel, we will open it up to a live Q&A!
About the Speaker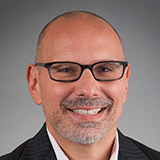 David Peterson is a Managing Partner and Director of Plastics, Flexible Packaging and HR Solutions at Direct Recruiters. David is an accomplished recruiter and has built a reputation for understanding client needs from executive search to direct contributor roles. They appreciate his in-depth industry knowledge, comprehensive understanding of job market conditions and future industry trends. David and his team offer both retained and contingency search options and their search completion rates are consistently among the highest of the firm. David is a current and active member of the Society of Plastic Engineers (SPE) and Plastics Industry Association, Cleveland Chapter of the Ohio Recruiters Association and served as their Chapter Chair for 3 years.
David is married and has 2 daughters, 2 dogs, and 2 tortoises. He enjoys being with his family and competing in racquetball tournaments. David also enjoys all things Cleveland and all things Ohio State!
Registration
This workshop is open to SPE members and nonmembers at no cost.