Flame Retarding Plastics — Why and How
Hosted by the SPE Akron Section
October 15, 2018
Doubletree by Hilton, Akron, OH
SUMMARY
Plastics use in our cars, homes and businesses is increasing all the time. Plastics serve many great purposes and are more suitable for many applications than other materials. The topic of flame retardance has become emotionally charged. Yes, it is good to prevent fires from starting or spreading, but are we incurring more health risk in the process?
Flame retardants' importance in saving lives and property will be discussed. An explanation will be presented of the different classes of flame retardants for plastics such as intumescent, quenching and gas phase flame retardants and how these different types of flame retardants function. This will enable the designer to better choose which flame retardant type can reduce fire risk with minimal associated risk to health.
SPEAKER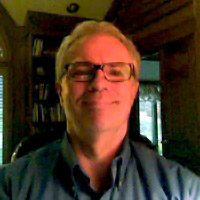 Robert Weiler, North America Sales Manager and Product Line Manager for non-halogen Flame Retardants at Amfine Chemical Corp., has authored 5 publications on PVC compounding and stabilization and has co-authored several others. He is a past president of the Akron section is currently Chairman of the Vinyl Division of SPE and Vice Chairman of PINFA, NA. He has developed extensive application and processing experience with non-halogen based flame retardant compounds.
AGENDA
Social/networking will begin at 5:30 p.m., with dinner at 6:00 p.m. and the program following dinner.
COST
Pricing for this session will be $25 for member/guest, $20 for retiree and $5 for students. New members will enjoy their first meeting at no charge.
RSVP
Please submit your reservation by noon on Friday, October 12 at akronspe1@gmail.com or call Gary Taylor at +1 330.419.4380. Please be sure to include the company affiliation of each attendee including dietary restrictions.
SPONSORS