September 10, 2020 at 11:00AM–NOON EST
Webinar via Zoom
FREE for SPE Members
Non-Members: $199
Summary
A review of fracture surface morphology in various plastic components including explanation of terms such as "river marks" and how to interpret. How to locate fracture origins, etc. Use of stereo microscope and SEM in evaluating fractures.
About Speaker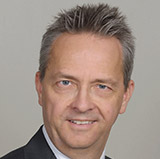 Jeffrey A. Jansen is Senior Managing Engineer and a Partner at The Madison Group, an independent plastics engineering and consulting firm. Jeff specializes in failure analysis, material identification and selection, as well as compatibility, aging, and lifetime prediction studies for thermoplastic materials. He has been solving polymer-related problems for 26 years. In that time, he has performed over 3,820 investigations, both for industrial clients and as a part of litigation. Jeff is a regular presenter on the SPE webinar series, covering a wide range of topics related to plastics failure, material performance, testing, and polymer technology. Jeff is a graduate of Carroll College and the Milwaukee School of Engineering.
This educational program is provided as a service of SPE. The views and opinions expressed on this or any SPE educational program are those of the Speaker(s) and/or the persons appearing with the Speaker(s) and do not necessarily reflect the views and opinions of Society of Plastics Engineers, Inc. (SPE) or its officials, employees or designees. To comment or to present an opposing or supporting opinion, please contact us at info@4SPE.org.