Dates
| | |
| --- | --- |
| Workshop 1 | December 1, 2020 — 10:00 am - Noon EST |
| Workshop 2 | December 8, 2020 — 10:00 am - Noon EST |
| Workshop 3 | December 15, 2020 — 10:00 am - Noon EST |
Costs
SPE Members
$300.00
Nonmembers
$450.00
4-Pack
$1000.00
Note: Price includes all three workshops.
Description
Corporate Entrepreneurship (Intrapreneruship) is not a new concept, however much has changed about how it is managed, what methodologies to use and how to implement it. This workshop will address these areas and provide an experiential component. Materials included are based on the business model canvas and value proposition canvas that have been successfully used by startups and corporate teams in the past few years.
Intrapreneurship includes developing a business strategy that calls for and gives direction to innovation
Creating implementation channels for intrapreneurs with ideas that align with the strategy
Supporting the launch of intraprises with sponsors, training and coaching
Diagnosing and improving the climate for Innovation
Who should attend? Small, medium or large company employees charged with translating research projects to development : new product and service development, and business development.
Workshops
Workshop 1 — Introduction and overview of the program
Definition and understanding of the Business Model Canvas and Value Proposition Canvas
Introduction of Customer Discovery including Customer Archetypes
Workshop 2 — More in depth discussion of Customer Discovery
Review Customer Discovery principles
Introduce Value Proposition and Hypothesis Testing
Role model customer interviewing to validate Canvas
Discuss experiential assignment
Workshop 3 — Participant presentations and intrapreneurship principles
Participants present findings from experiential assignment
Introduction to tools for portfolio management
Discussion of innovation culture and its role in intrapreneurship
About the Speakers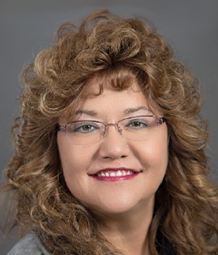 Karen Squires Foelsch has 20+ years of experience working in Information Technology and business management leadership roles. A former corporate Senior Vice President, she has worked in manufacturing, scientific and educational arenas. She has extensive business planning, implementation and operational experience. She works as a c-suite advisor/business risk consultant, retains credentials as a Certified Information Systems Auditor – non-practicing, is the incoming Chair of SCORE Kansas City, is a Certified SCORE mentor, and has served on non-profit boards. Ms. Foelsch is an instructor for SCORE workshops; is an instructor for the Kansas City cohorts for the National Science Foundation Innovation Corps Site program; and mentors for entrepreneurial programs for students including the Greater Kansas City Hispanic Collaborative's BIZFEST. She advises both her undergraduate and graduate universities and is the current President of the Academy of Computer Science, Missouri University of Science & Technology. Ms. Foelsch holds a B.S. and honorary P.D. Computer Science from Missouri S&T, an Executive MBA from Washington University in St. Louis, and has coursework towards an M.A. in Educational Measurement & Statistics from the University of Iowa.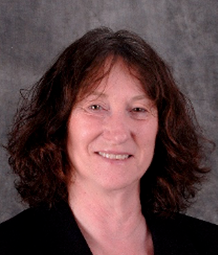 Bonnie J. Bachman is a Professor at the Missouri University of Science and Technology (S&T), Rolla, MO since 2008. Her areas of research are entrepreneurship/intrapreneurship, innovation and sustainability. Additionally, she is the COO of a startup, Smart Health Beacons. Dr. Bachman is also the Director of the National Science Foundation I-Corps Site program at S&T and has created a state-wide network of entrepreneurial training partners. Prior to this position, she spent 20+ years in consumer electronics in manufacturing, design, research and development. She developed innovation hubs and maintained strong ties between corporate innovation and academic partners for open innovation opportunities. She received a BS in Physics from Benedictine University (Lisle, IL), a MS in Mechanics and Materials Science, and a PhD in Materials Science and Engineering (both from Rutgers University, College of Engineering - New Brunswick, NJ). Dr. Bachman holds Distinguished, Fellow, and Honored Service memberships in the Society of Plastics Engineering and was President in 1994.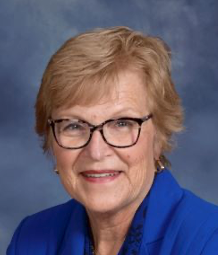 Margaret H.Baumann, G.H.Associates, Polymers and Additives LLC has over thirty years of experience in the international plastics industry as a consultant and advisor. She has worked in engineering and high performance polymers and specialty chemicals, bio-renewable polymers, thermoset resins (including composites) and additives. She has done many customized market reports and business analysis and planning through G.H.Associates, her consulting company. Her specialty is assessment of the potential market for new material-based technologies and market development including identifying partnerships and supply chain relationships.
In 2015 she founded Performance Polymers and Additives, a specialty polymeric material additives distributor which focused on market development of functional polymeric additives including flame retardants and synergists.
She is vice- chairman of Pinfa North America. (Pinfa is a not for profit trade group of FR producers and users of flame retardant additives and is a Councilor for the Palisades- NJ section of the SPE.
Her employment history is as follows:
Borg Warner Chemical (now Sabic), Uniroyal Chemical (now Lanxess) and Union Carbide Corporation (Dow, Solvay).
Education: BA Chemistry, M.A. in Philosophy, MBA in Marketing and Finance, CPM (AMA)
Industry affiliations: Active member of SPE, PDMA/CDMA, SYFA, SAMPE and ACS. She also recently served as the chairperson of the Marketing and Management Special Interest Group of SPE and is Vice Chair of Pinfa NA on behalf of FRX Polymers Inc.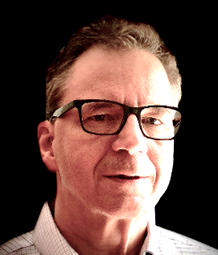 Ronald J. Kelley is President of Green Gap Solutions, LLC - an innovation and management consulting company where he helps local companies, City, and County governments improve their Business Processes. He has over 25 years of experience in executive management in the materials and energy sector. He began his career at Motorola where he developed a wide variety of innovative technologies in electronic materials and portable power. Ron is a serial entrepreneur, having founded three technology companies logging one multi-million-dollar exit. He was also COO of a bio-fuel company dedicated to developing sustainable, low carbon fuels. He now trains and mentors new startup companies through the Missouri University of Science and Technology for the National Science Foundation (NSF) I-Corps Program. His most recent venture is to help organizations utilize the "Jobs-to-be-Done" methodology to deliver an 85% success rate for new products. Ron is Deputy Region Director for Region 5 of the American Society for Quality (ASQ), and past Chair of ASQ 509, Washington, DC and Maryland Metro Section. Dr. Kelley holds a Ph.D. in Physics from the University of Wisconsin at Madison. He is a USAF veteran, a Motorola and ASQ Certified Six Sigma Black Belt, and a Motorola Distinguished Innovator with 31 US patents awarded.